Did you check out the Community Wellness Challenge last week? If you didn't, Northern Health has created an activity card with ideas for taking care of your mental, physical, and spiritual health, your relationships, and more!
Interested in taking part? Check out how these Northerners participated in the fun challenge activities.
Spending time together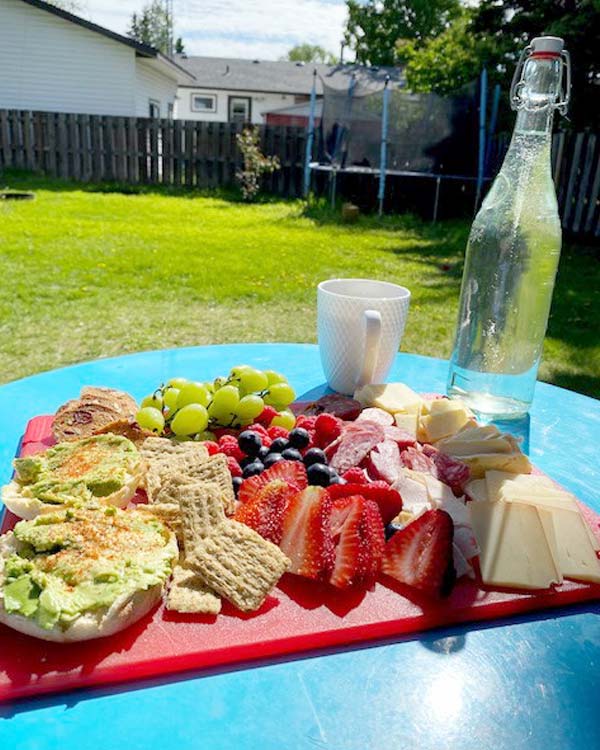 "Most mornings, my partner and I go for a run, and then make our favorite breakfast on the patio. We started the Couch to 5K program in April, and it's a great way to get into running if you are just getting started! Pro tip: ice cold water and elderflower extract is delicious and refreshing after an early morning run!" - Andrew from Prince George
Crafting with kids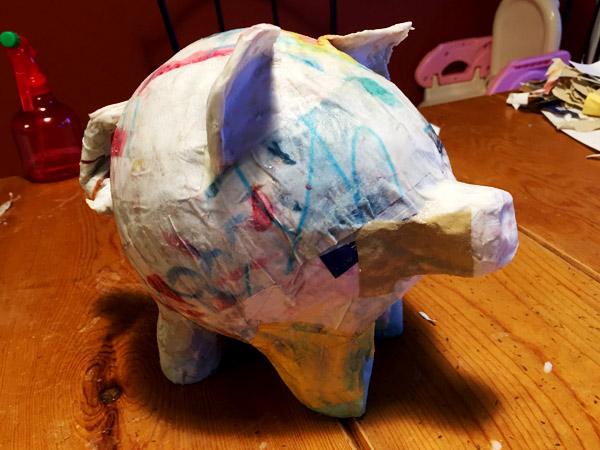 "Paper mache crafts are messy, fun, and a great way to spend time with little ones. One project to try: a piggy bank. You will need a balloon, toilet paper roll, strips of paper (we re-used my preschooler's scribble art), water, flour, and paint. With a little creativity, your child can have a cute and useful piggy bank for years to come!" - Lise from Terrace
Getting outside as a family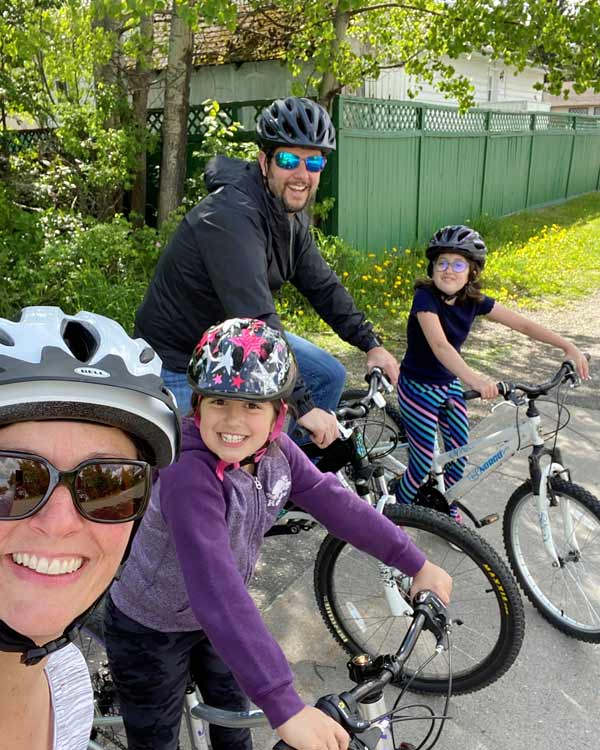 "I got my family to sit still for this photo! We've been enjoying family bike rides together." - Jennifer from Prince George
Managing stress with physical activity
"By working out on my deck, I combined two activities: 'Head outside for some fresh air and activity' and 'Free choice: Do any activity to take care of your physical wellness.' Am I allowed to tick off two boxes at once? Lifting weights is one of favourite ways to work out. It helps me manage stress, keeps my bones and muscles strong, and puts a smile on my face. Next up: an activity from the 'Social Wellness' column – a group Zoom for a Vancouver friend's milestone birthday!" - Anne from Prince George
Complete activities and enter to win a prize!
If you complete an activity from one or more of the activity card columns and tell Northern Health about it – you'll be entered to win a $100 gift card from a local business (wellness-related) of your choice! From June 8-29, 2020, there will be three draws each week: one each from the Northeast, Northwest, and Northern Interior of the Northern Health region.
How to enter
Share a photo and/or comment of an activity you completed and how it helped you stay well or stay connected in your community. Northern BC residents can enter two ways:
Post your photo/comment on a contest post in a Northern Health Community Facebook group. We'll be publishing a contest post each week. Not part of a Northern Health Community Facebook group? Find your community or the community nearest to you.
Or email your photo/comment to healthpromotions@northernhealth.ca. Please include the name of your community so we know what Northern Health area you're in.
Read the full challenge details. Good luck and have fun!