Did you know that Northern Health Recruitment now has their own social media?
Hot out of the gate for 2022, the NH Recruitment team is excited to provide a space dedicated to connecting with applicants, highlighting NH career opportunities, and showcasing amazing NH staff and the Northern BC region.
We're looking forward to connecting more quickly using social media; we believe it will be helpful for applicants to have this option for questions, comments, and advice when looking for a position with NH. Here are a couple of our recruiters giving their take on what this means for the Recruitment team and for Northern Health: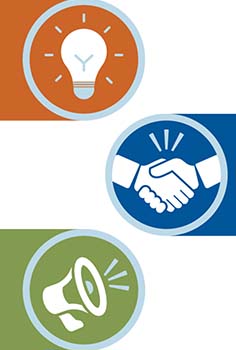 "Having our own social media is super useful for us because we can now highlight so many more exciting positions NH has to offer – many that the public might not know about otherwise! For anyone looking to join NH and work in Northern BC, health care is an industry that will always be needed. Working with Northern Health, you would make a real difference to a Northern community!" – Leah Likes, NH Recruiter
"I love seeing potential new hires connecting on social with the recruitment team. It's nice we get to have a conversation that helps answer their questions in a somewhat casual space. I love that the people we recruit get to see their patients living better in their communities because of their hard work." - Steve Prins, NH Recruiter
We're certainly excited to make use of these social spaces to keep everyone updated with what's happening through the eyes of the NH Recruitment team. You can follow us here:
Facebook page: @NHCareers
Instagram: @nhcareers
We encourage anyone who has questions about working with NH to slide into our DMs or comment on our posts! See you on social!