Since opening in late January, the Primary Care Clinic has attached hundreds of unattached residents in the Smithers area and has provided over a thousand patient visits, thanks in part to the dedicated work of their two nurse practitioners (NPs). The clinic, part of the Bulkley Valley Witset Primary Care Network (PCN), is led by two Nurse Practitioners, which is a new model in the Bulkley Valley – a model that strives to ensure better access and care, and a stronger health care system for the region.
Meet Connie and Deborah, Nurse Practitioners
Nurse practitioners are registered nurses with advanced education (usually a master's degree in nursing) and experience, who provide medical care in a variety of settings, including primary care, hospitals, and residential care, among others. The care they provide is very similar to that provided by family physicians – they can diagnose and treat medical conditions, including prescribing medications, ordering tests and referring to specialists. NPs work independently, not requiring physician supervision, and can provide care to patients of all ages.
In January 2023, two nurse practitioners, Connie Degenstein and Deborah Lowe, began accepting patients at the new Smithers Primary Care Clinic.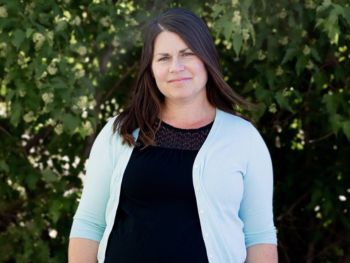 Connie shared some info about herself:
"My name is Connie Degenstein, and I'm a Nurse Practitioner (NP) at the Smithers Primary Care Clinic. My partner and I moved to the Bulkley Valley just over 3 years ago, and enjoy life on our little acreage raising our herd of goats, potbelly pigs, horses and donkeys. When we're not busy with work and keeping the animals organized, we love to get out and explore the backcountry with our dogs. We are also a few months away from welcoming the newest addition to our farm and family – a little boy, due to arrive in early September!
I've been an NP for about one year now, completing my Masters of Nursing with Athabasca University in the summer of 2022. I had enjoyed spending some time in both the Primary & Urgent Care departments at the Houston Health Centre prior to transitioning into this primary care role in Smithers. I'm really excited to be part of this clinic and am looking forward to its expansion in the years to come."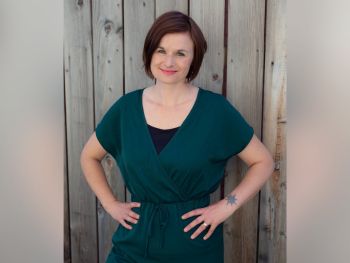 And meet Deborah, in her words:
"My name is Deborah Lowe. I have been an Nurse Practitioner (NP) since 2011. I grew up in Smithers. My family and I moved to Smithers from Hazelton in January where I worked as an NP at the Wrinch Doctors' Clinic. I enjoy hiking, running, gardening and reading science fiction. I look forward to getting to know the community (again) and growing my family practice here."
Smithers Primary Care Clinic working hard to provide reliable access to health care
In March, the clinic added an unattached patient clinic service providing bookable appointments on Tuesday and Thursday evenings for patients who don't have a family physician or nurse practitioner, with plans to expand in the future. Local family physicians will rotate through the evening clinics, which will help reduce the number of people seeking care at the Bulkley Valley District Hospital emergency department for non-urgent health care needs.
Over the next three years, people living in Smithers who have been without a primary care provider will find that they have regular, reliable access to primary care providers and thousands of patients can expect to be attached by primary care providers within the PCN. Once fully operational, the PCN is anticipated to include the following providers in Houston, Smithers and Witset:
A chronic disease management registered nurse
A perinatal primary care nurse
Physiotherapists/occupational therapists/kinesiologists
A psychologist
A dietitian
An Indigenous health provider
A primary care pharmacist who will provide a wide range of primary care patient supports.
The Bulkley Valley Witset Primary Care Network, including the Smithers Primary Care Clinic, is a reality thanks to the collaborative partnership between Northern Health, the Pacific Northwest Division of Family Practice, and Witset Health Centre, as well as the First Nations Health Authority, and Doctors of BC, who are members of the local Primary Care Network Steering Committee, and the Ministry of Health.