Patients at the UHNBC Pediatric Unit in Prince George had a special visitor this week!
The Man in the Big Red Suit saw some of the youngest patients in the hospital with the help of Pediatric staff and some friends from Pine Centre Mall.
Pine Centre Mall employees Jessica and Rachel helped hand out gifts while Pediatric staff helped Santa find his way.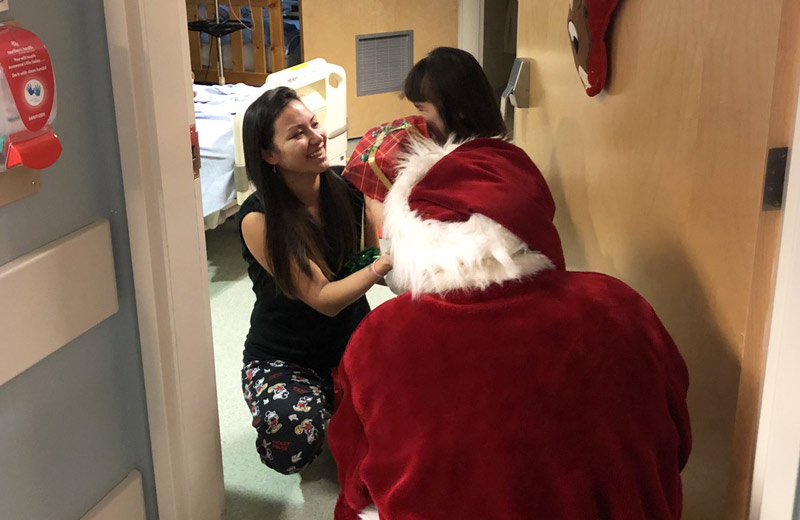 Child care specialist Sandra Wyatt, who's helped Santa make his annual visit for many years, says Saint Nick explains what this means to kids in care.
"This visit is important so Santa knows where to find the kids that are staying here. It's important they don't feel forgotten."
Santa met several children, including 5-year-old Abigail and her mother.
"Depending on the age, most kids are happy to see Santa," says Sandra. "They might be sick and not feeling up to it, but they're happy to see him."
Thanks to Santa and his helpers from Pine Centre Mall and the Pediatric staff for making the visit a success!