Alzheimer's, dementia, whatever you call it: It sucks. Both for the person who has it and for the people who love them.
It was only a couple years ago my family joked about my mother's forgetfulness. It was funny when she mixed up the names of the grandchildren or we had to remind her over and over that she'd already set the table.
It's not funny anymore.
Competent
My mom has always been ultra organized. She's always had lists galore and her days, weeks, and months mapped out in a detailed calendar that she updated daily. Whenever my brother, sister, Dad, or I needed a recipe or phone number, we'd ask Mom. She'd check her files and get back to us within minutes with what we needed.
All that has changed.
About a year ago, my mom's doctor performed some tests and diagnosed her with cognitive impairment. Cognitive impairment is when a person has trouble remembering, learning new things, concentrating, or making decisions that affect their everyday life. It's also the first sign of Alzheimer's.
Quick decline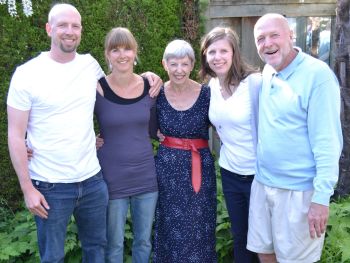 The doctor told my dad to bring Mom back in a few months for some follow up tests. I don't know why but we all assumed it would be a slow progression, but my mom's short-term memory has deteriorated quickly. Within a few months, I was answering her same question over and over again during a day. Now it's several times in one phone call.
My mom's doctor eventually prescribed some medication to slow down the memory loss, though the effectiveness of the pills is questionable. There's not much else that can be done. The main advice to prevent progression is to stay physically and mentally active, to eat healthy, and not drink too much alcohol.
My mom's still pretty with it. She's mostly able to follow and participate in conversations. My mom is still my mom, but I no longer expect her to remember anything we've spoken about. It's now my dad's job to keep track of their schedule and to keep their life on track. He's perfectly capable but it's been hard on him.
Caregiver fatigue
My dad is my mother's main caregiver now. He's losing his life partner right before his eyes, and there's not much he can do to help her, or himself. He's tired from his own health problems, and he's really tired of repeating himself, every day, all day long. Understandably, at times, he gets frustrated, and then very sad.
My parents' retirement plan was to spend a few months of the year in Mexico and in Europe. They are still taking these trips, but a few times, when my mom's anxiety and health have been worrisome, they've been forced to return home abruptly, earlier than expected. Not being at home is stressful for my mom and makes her anxious.
Shame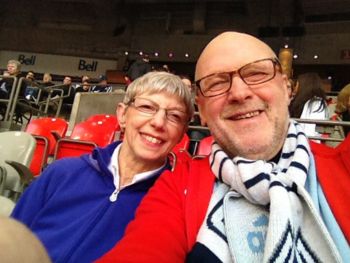 My parents are British, which means for them, when life is hard, you put your head up and tighten your lip. You get on with it. To the outside world, my mom is braving this situation like a champ. She laughs at her mistakes and jokes about not knowing what's going on half the time.
Underneath though, I know she's struggling. I know she's embarrassed. And while being social and getting out is one of the best things for her to keep her brain active, she's extremely reluctant to leave the house and see people. She's always been shy, but this is next level.
So yeah. This situation sucks. Big time. For all of us, and for my mom especially. And the worst part is that it won't get better.
Support
Arming myself with as much knowledge as possible and reaching out to others is how I deal with hard situations in my life.
An incredible resource has been the Alzheimer Society of Canada, which has a chapter for every province. The Alzheimer Society provides information, resources and support for those with dementia and their loved ones. The Society hosts regular live webinars, where you can listen, ask questions and connect with others in similar circumstances. The website also has a ton of helpful information, including pre-recorded sessions and presentations on a number of helpful topics. Just listening to others talk about the same concerns and worries, knowing they are experiencing the same sadness and grief, has helped.
My sister and I have attended a couple webinars together, and I've signed up for a few more. We've encouraged my parents to attend as well, but it's hard for them as it means they really have to confront the reality of what may be coming sooner rather than later.
Unknown future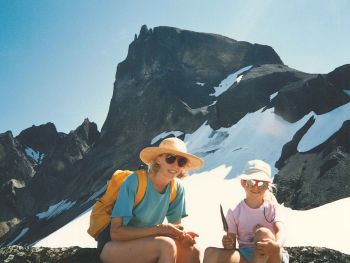 I don't know what the future looks like or how quickly my mom's memory will go. Living in Terrace, far from my family who are all in Vancouver, I feel a bit useless. I don't know how to help.
My plan is to learn as much as I can about Alzheimer's. I will regularly check in with my dad to make sure he isn't too overwhelmed, and I will regularly check in with my mom, to make sure she feels love and connection, and knows she has nothing to be ashamed of.
I also plan to visit them as much as possible and to spend as much time as possible with my mom as she is.
It's hard to think of anything positive about the situation, but one thing I am grateful for is that, a few years back, I spent a few hours videotaping my parents, asking them questions about their families, histories and life experiences. I don't have Alzheimer's but my memory is generally awful, so I'm happy to have those recorded memories and visuals of my mom alone, and my parents together - for myself, my family and my children.
Facts and stats
From the Alzheimer Canada By The Numbers webpage:
January is Alzheimer's Awareness Month. While Alzheimer's Awareness Month may stop at the end of January, the experiences of people who live with dementia do not.