How do you get students excited about healthy, local food?
According to Farm to School BC, the winning formula is simple: Get students involved by providing opportunities to grow, prepare, taste, and explore healthy, local food!
Established in 2007, Farm to School BC (F2SBC) is a diverse and expanding provincial program that works to support healthy eating and sustainable regional food systems. This is done by working to have local food in schools, providing hands-on learning activities, and building school-community connections. Farm to School BC programs are tailored to the interests and needs of each school and community.
To date, F2SBC has supported 33 Farm to School initiatives across Northern BC, and is committed to supporting and inspiring even more programs across the region. Recognizing the need to provide on-the-ground support, the Northwest Regional Hub was launched, with Margo Peill as the Hub's Community Animator.
The Northwest Hub includes the geographic areas of the Coast Mountains School District (#82) and the Bulkley Valley School District (#54). Margo will be working with schools, farmers, and community partners to strengthen local partnerships and networks that will support sustainable F2SBC programs in the years to come.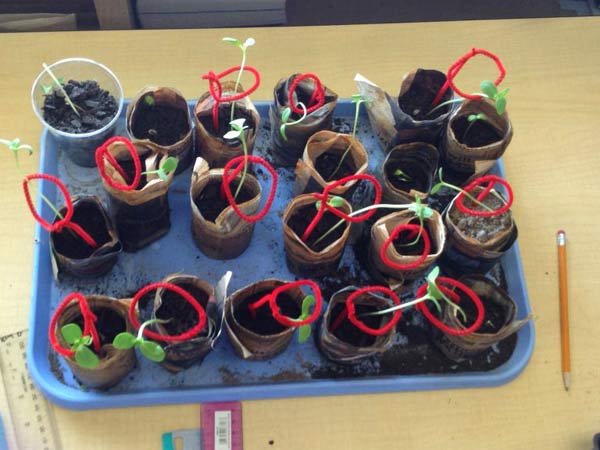 I caught up with Margo to learn more about Farm to School BC in the Northwest, and some of the exciting opportunities she is supporting! Here's what Margo had to say!
What are some examples of current Farm to School initiatives in the region?
We have some fantastic projects happening in the Northwest region! Each school develops their own unique projects that work within their school and community. Some projects include:
Cultivating bountiful school gardens
Experimenting with tower gardening and microgreens in the classroom
Incubating and hatching chicks
Dehydrating fruit gathered from their community for school snacks
Salad bar programs
Field trips to forage traditional and wild foods
The projects really do look different in each school, and so far, that is something we've seen the Northwest Hub really excelling at — coming up with creative solutions to incorporate Farm to School BC projects into the curriculum and classroom!
Can you tell me more about your role and the role of the F2SBC Northwest Regional Hub?
We're really excited to take a community development approach to growing Farm to School BC programs in the Northwest region. Through the Northwest Regional Hub, we'll be building networks, growing strong relationships with community partners, supporting their initiatives, and working to secure additional funding and support for the Northwest Hub.
One of our core values is to support school and community connectedness, so we really want to ensure that teachers and school champions have a strong network around them to help support the sustainability and growth of their projects. We'll be hosting learning circles, professional development days, networking events, and an annual spring celebration to highlight and share the inspiring work that is happening here in the Northwest region.
How can local community members and groups get involved in Farm to School activities?
We are always looking for collaborations, even unlikely ones! On May 22, we'll be hosting an official Northwest Hub launch and networking event at Cassie Hall Elementary (2620 Eby St., Terrace). Everyone is welcome to attend, share, and learn more about Farm to School BC programs while making community connections. The event will take place from 4:30 pm to 6 pm and some light refreshments will be provided. We look forward to seeing you there!
Note: Farm to School BC is administered by the Public Health Association of BC and supported by the Province of British Columbia and the Provincial Health Services Authority.