I recently noticed a common theme in my conversations with many Northern Health staff members. They were planning on coming to the North for a short time, but they've stayed for a lot longer. Meet one such person: Melinda Lau, Chief Physiotherapist, Rehabilitation in Fort St. John. Melinda is from Toronto, and came to Northern Health in 2016.
I came for…
I originally came to Northern Health for a temporary maternity leave position in Dawson Creek. When that ended, I wasn't sure where I wanted to go. I found the Chief Physiotherapist position posting in Fort St. John and decided to apply. I had limited managerial experience and I had only been in practice for a few years, so I was excited when I was offered the position!
I like the outdoors and the mountains, and wanted to live somewhere close to hiking trails and rock climbing. I had visited the area before, during a trip to the Yukon, so I knew what to expect when I came here. I liked the small-town feel in the Peace River region.
I stayed because…
There are a lot of different activities to get involved with, including cross-country skiing, the pottery guild, and so much more. I enjoy attending all of the different festivals, rodeos, and events in town.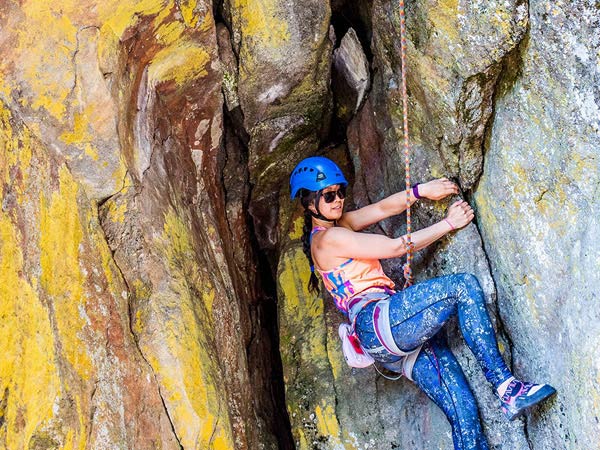 I love the people I work with, and couldn't ask for a better team. Everyone gets along great, and it feels like I'm working with a group of my friends.
I have been given so many amazing opportunities in this role. The leadership team has allowed me to develop many different areas in addition to my clinical practice. I've been given more areas to manage, and been allowed to develop my own interests. I feel valued as an employee; they are investing in me, which makes me want to stay here and grow and develop. My original plan was to stay here for a year, but I don't feel the need to go anywhere else!