Salmon, salmon, salmon … so delicious and nutritious!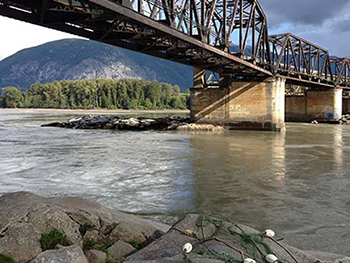 Canned, fried, baked, dried, smoked, candied, pickled … the possibilities are endless! My mouth is watering just thinking about it. Salmon fishing season is approaching for many people across Northern BC and my partner has been preparing for weeks. Last weekend he brought home our first spring salmon of the year from the Skeena River.
Salmon is very nutritious
Not only is salmon so delicious, it's also very nutritious. It's high in omega-3 fatty acids that help protect against strokes and heart disease. When eating canned salmon, be sure to mash up the bones as they are a good source of calcium, making our bones and teeth strong. Salmon is an excellent source of vitamin D, which is important in keeping our bones strong as well as protecting us from arthritis and cancer. Salmon meat, skin, head and eggs also provide protein and B vitamins.
Salmon has been a staple food of coastal First Nations since time immemorial. Aboriginal Day is June 21 and is a great opportunity to celebrate Indigenous heritage, cultures, and foods. Some events even include salmon! For example, Saaynangaa Naay-Skidegate Health Centre is hosting Haida games, storytelling and a salmon meal! Gitlaxt'aamiks is hosting a soapberry ice cream contest and fish preparation contests. Check out an Aboriginal Day event in your area, including over 100 Day of Wellness events supported by the First Nations Health Authority! Find an event in your community and come out and celebrate Aboriginal Day!
Want to add salmon to your menu? Baked salmon is a great treat. Here is one of my favorite baked salmon recipes to try: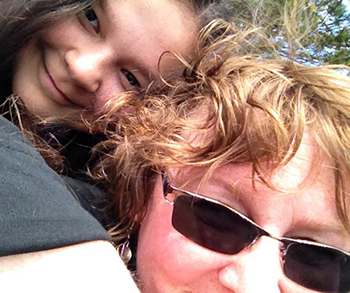 Dilled Salmon
Ingredients:
2 cloves garlic, minced
1 tablespoon olive oil
½ teaspoon salt
Dash black pepper
1 tablespoon lemon juice
½ teaspoon dried dill
1 teaspoon Dijon mustard
1 tablespoon maple syrup
2 (6 oz) salmon fillets
Instructions:
Preheat oven to 400 F.
In a small bowl, combine garlic, oil, salt, pepper, lemon juice, dill, mustard and syrup.
Place fillets in a medium glass baking dish and cover with the marinade.
Cover with aluminum foil and bake for 20 minutes/inch or until cooked through and easily flaked with a fork. Do not overcook.
Enjoy!