Northern Health (NH) is excited to release a new social media campaign, named Youth 4 Youth (Y4Y), aiming to promote mental wellness and mental illness prevention in youth (ages 15-24). This campaign was created in collaboration with a group of Northern volunteer youth advisors.
Y4Y co-created four short videos to strengthen connections with young people where they spend their time digitally and on social media – primarily TikTok and Instagram.
Why are we doing a youth mental wellness campaign?
Adolescence, or "youth," is the transition period between childhood and early adulthood and is a critical time for mental illness prevention and mental health promotion.
We understand that events and situations over the last few years, including efforts to mitigate COVID and many other regional and world stressors, have impacted mental well-being of many of our youth.
Rebecca Sketchley and Sarah Brown, part of the campaign development committee, both work in NH's Population Public Health team and are passionate about supporting youth in achieving health and happiness trajectories.
"We want to prevent potential harms related to low mental wellness by connecting with youth!" said Rebecca and Sarah.
How can health care professionals connect with youth?
Studies report that youth spend much of their day connected to various social media sites and are influenced by the content they are watching and interacting with. As such, positioning public health messaging on the right social media can be a direct channel to a youth audience for health promotion and prevention messaging, which is our intent for the Y4Y campaign. We know that youth typically use platforms like TikTok and Instagram, more than Facebook or Twitter; so, to meet youth where they are, we'll join them on TikTok!
Why did we partner with youth volunteers?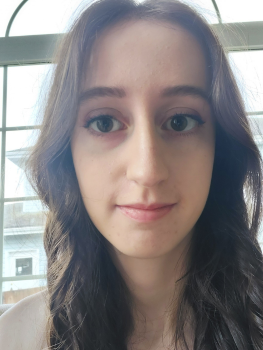 To make a campaign relevant to youth, we needed youth partners to advise on and co-create campaign content.
"Giving space for and listening to youth voices helps to understand their perspectives. By doing this, we can create more inclusive and innovative projects that accurately reflect youth ideas and needs," explained Rebecca Sketchley, Regional Lead, Mental Wellness, Healthy Living & Chronic Disease Prevention, Population Public Health.
This work included Nancy Shelford, Regional Manager of Volunteer Resources, and her team, who were crucial partners in ensuring youth volunteers were involved in this campaign.
"The Youth Advisory Council is an inspiring example of the power of volunteerism," says Nancy. "Getting youth involved in this type of project is an exciting innovation for NH. Youth bring new perspectives and ideas, and in return they have the opportunity to grow their skills and confidence and make a real contribution to our mission. It makes us so much stronger when we work in partnership."
We were fortunate to onboard five youth volunteers from all over the NH region to act as advisors and content creators of this campaign!
In addition to getting the opportunity to learn about public health and mental wellness, the youth volunteers taught us about what matters to them in terms of their mental wellness needs, resources, and experiences. They truly are content experts and have much wisdom to share.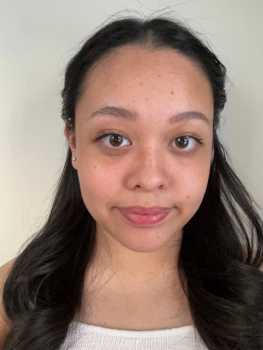 "This has been a transformative experience for me," explained Youth Advisory Group volunteer, Venice Aspi. "By working together, we can create a world where mental health is destigmatized, accessible support is readily available, and youth can thrive."
Following her work on the Youth 4 Youth campaign, Hope Carvalho, Youth Advisory Group volunteer from Kitimat, shared, "This opportunity has helped me develop many useful skills, and helped me grow my confidence in coming up with and presenting my own ideas. Furthermore, this project has grown my interest in public health, which is a career I am now seriously considering." Mentorship, professional and personal development, and innovative idea generation are all reasons to invest in youth volunteerism.
What did we create?
To highlight World Mental Health Day, October 10, 2023, our Y4Y campaign is being launched via NH's TikTok account! To encourage TikTok viewers to engage in the campaign and talk about ways they support their mental wellness, we are giving away one pair of Apple AirPods! To enter, follow NH's TikTok account (@Northern.Health.BC) and comment on our videos telling us the ways you prioritize and work on your mental health. The winner of the AirPods will be chosen from a random name generator at 1pm, November 13, 2023. (Find full rules here.)
The videos will also be shared on NH's Facebook, Instagram, and YouTube channels and will be located permanently on NH's Youth Mental Health webpage.
We encourage you to follow NH on social media and comment on Y4Y campaign materials. Now is a great time to start talking about activities we participate in that feel good and healthy ways we cope with bad days. Everybody has mental health! Let's contribute to a dialogue encouraging each other to make decisions that support mental wellness.
Check out the videos here:
Self-care POV
Balance
PG youth resources
Northern BC living
Youth resources mentioned in the videos: