(Above) Aerial view of a wildfire 5km east of Tete Jaune Cache (Near McBride). If you see a haze, smell smoke or know of a wildfire in your area, check the current air quality advisories in your area to see whether you should limit your time outdoors.
For information and resources about wildfires and your health, visit our wildfire information page on the Northern Health website.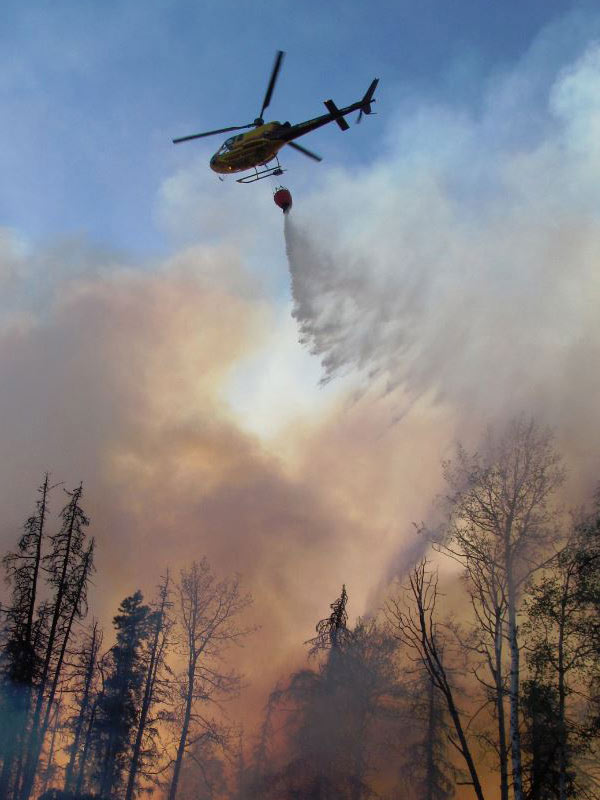 (Above) A helicopter delivering water for aerial firefighting (also known as a helicopter bucket) outside of Chetwynd, BC July 23 2017. To see the wildfires in your area, view the up-to-date map of BC active wildfires.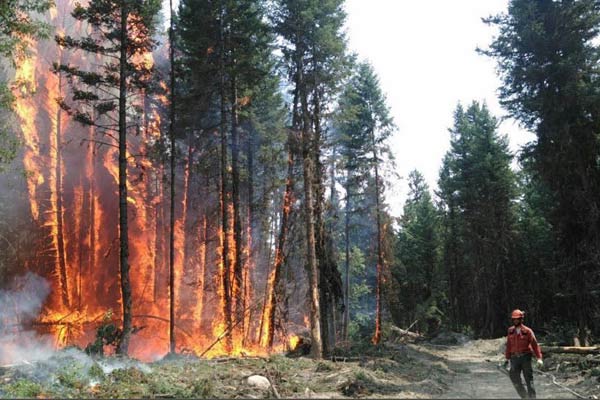 (Above) BC Wildfire service member working at a blaze outside of Williams Lake, July 28 2017. For your safety during the wildfire season, check out the wildfire preparedness information page on Emergency info BC.