May 9 to 15 is National Nursing Week! The Canadian Nurses Association developed this year's theme, #WeAnswerTheCall, which celebrates and shows appreciation for how nurses responded to the COVID-19 pandemic in every health care setting and community to support patients, families, and colleagues. International Nurses Day (May 12) also takes place this week: it's the 202nd anniversary of the birth of Florence Nightingale, the founder of modern nursing.
Northern Health's 2,655 nurses have definitely answered the call! They've taken on new roles and embraced challenges, and they continue to support patients, families, and one another through this time.
To celebrate National Nursing Week, we've interviewed several nurses about their experiences in the profession. In this story, we talk to Jessica Blackman, a nurse practitioner (NP) in the Prince Rupert area, and Tanya Stevens-Fleming, a registered nurse (RN) in Fort St. John.

Tell us about your role
Jessica Blackman, RN/NP, Prince Rupert
"I have been a nurse practitioner providing primary care services to the Coast Tsimshian communities of Gitga'at, Gitxaala, Lax Kw'alaams, and Metlakatla, since August 2021. While my geographic location changes on a day-to-day basis, each day is a blend of providing direct patient care through telehealth, supporting nursing stations, consulting on cases as needed, and providing inpatient care at the Prince Rupert Regional Hospital. I feel honoured regularly for the opportunity to serve my patients to the maximum extent of my scope, to visit some of the most beautiful communities, and to live amongst some of the kindest people. I'm really appreciative of this role that I'm in!"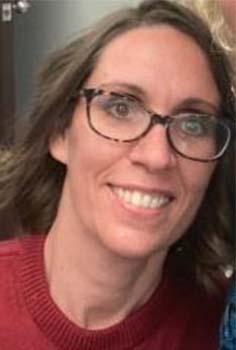 Tanya Stevens-Fleming, RN – Outpatient Services Manager, Fort St. John Hospital
"I'm the Fort St. John Hospital outpatient services manager. My portfolio covers the emergency department, the intensive care unit (ICU), the operating room (or, surgical services), respiratory therapy, and rehabilitation services. The big things that I work on day to day are quality improvement in each of the departments, workplace health and safety requirements, and mentoring staff. I came to Fort St. John in 2015 and worked on the medical-surgical floor for about three months before realizing that I have a passion for critical care and high-stress situations, so I became an ICU RN for four and a half years. From there, I discovered I have a taste for leadership development and impacting change, so I switched to the inpatient unit clinical practice lead role for two years. I did a lot of work on nurse satisfaction and how to balance the workload, and that led to this current role."
What is your biggest takeaway from the COVID-19 pandemic? What did you learn about yourself and your team?
Jessica Blackman, RN/NP, Prince Rupert                  
"The pandemic really served as a reminder of the importance of social connection, I missed my family so much. I also realized that the way health care is delivered is so important. For example, we were using a lot of telehealth, and while it's imperfect, it was providing access to primary care, and it allowed for a more proactive approach to health, rather than reactive. It really helped me understand what primary care is. For those communities that have very little access to primary care in general, they would have been completely cut off from all health care without virtual services, and that would have been devastating."
Tanya Stevens-Fleming, RN – Outpatient Services Manager, Fort St. John Hospital
"I learned – and I think this is characteristic of critical care nurses – that they're very resilient and function well under pressure. That said, I was still recognizing burnout in myself and my team, so I started a journey of self-reflection and mindfulness, which is not something I had been doing in my life before the pandemic. I started doing a lot of coaching and courses, and started to have more conversations with my staff around how they were feeling. I think that a lot of people needed that, and even post-pandemic people are tired and still need it . . . we may not be in the thick of it any more, but we're not at 100% any more either, and we need some time to recover and rebuild stamina and resilience."
What is something you wish everyone knew about nursing?
Jessica Blackman, RN/NP, Prince Rupert                  
"On paper, nursing can appear to be a high-reward-to-effort career choice. While there's nothing more rewarding than seeing a patient recover or receiving expressions of gratitude from family, the demand, particularly the emotional demand, is great and impossible to convey without firsthand experience. Nurses are incredibly strong, but they haven't necessarily received the recognition that they deserve, despite being a huge aspect of providing care throughout the pandemic."
Tanya Stevens-Fleming, RN – Outpatient Services Manager, Fort St. John Hospital
"It's OK not to be the perfect nurse. I see nursing as a continuum: the nurse you were at the beginning will not be the same nurse you are at the end of your career. It comes with experience, self-reflection, education, and re-education. If you're staying current and open-minded, you can be anything, you can go into any specialty. Nursing is so flexible that you can reinvent yourself 1000 times and still be a nurse!"