It's no secret that one of the joys of living in Northern BC is easy access to the beautiful outdoors. Growing up, I didn't consider myself an "outdoorsy" person. However, since choosing to call the North home, I've decided to embrace the lifestyle and all the mental and physical activity benefits that come with it.
For me, one of the most daunting things when planning a camping trip or outdoor adventure can be knowing where to go. So, I asked my fellow NH colleagues to share their spots! Here's what they said.
Exstew Falls, near Terrace
Jasper, a substance use specialist, shared the beautiful photo above of his camping spot near Exstew Falls. "I was lucky to have woken up early that day," he says. "If I'd woken up an hour later, my tent would've been in the river. Turns out it's quite the intertidal zone. Whoops!"
Interested in checking out this spot? Check out these links for more information:
Little Lost Lake, near Valemount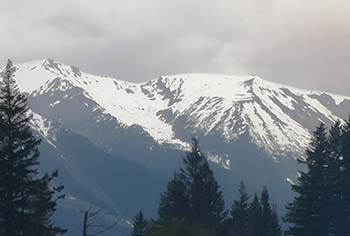 Dan, a licensed practical nurse, shared these shots of the gorgeous views at Little Lost Lake.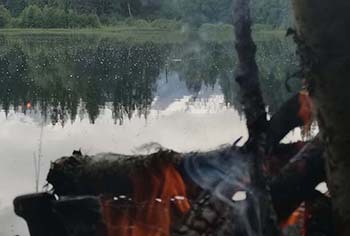 "My son and I hike in and stay a couple nights every year," says Dan. "The hike is mostly uphill on the way in, but well worth it."
Check out more information on this spot:
When adventuring outdoors, remember to stay safe and be responsible
Happy trails!