They say volunteers are the heart of a community. This couldn't be truer for BC Winter Games volunteer and Northern Health staff member Neil Evans.
Neil was born and raised in Fort St. John and is the Inpatient Manager at the Fort St. John Hospital. Thanks to his history of community event involvement, he was chosen to be the Director of Medical Services for the 2020 BC Winter Games. The Games take place in Fort St. John on February 20-23, 2020.
I caught up with Neil to learn more.
What sort of community events were you a part of before the Games?
I've been heavily involved in the community as a part of the local Pond Hockey Tournament, the Movember campaign, and the local Recreation Hockey League in the past. In my day job, I'm the Inpatient Manager at the hospital.
How did you hear about the Medical Services Director role?
I was approached by the Games Vice President (who also works at the hospital). With the support of my family and friends, I decided to take on the role. I was honoured to be chosen – especially with my history of community event involvement over the years. My volunteer role takes place over 18 months so it's a pretty large job. It's fun to get involved and I like making a difference. I coach both my kids' hockey teams — I think it's cool to be able to make an impact for the kids.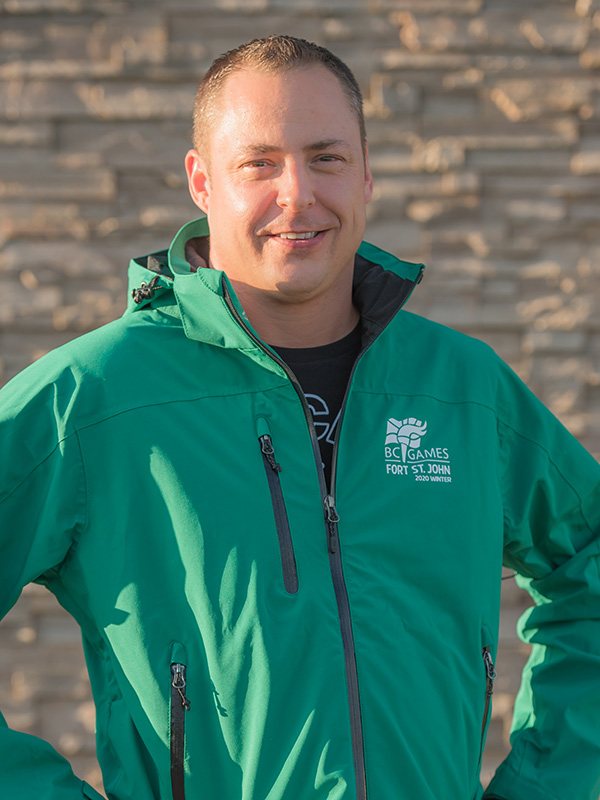 What does the Medical Services Director do?
There'll be teams from every nook and cranny of the province. Over 1,500 athletes, coaches, and trainers will be coming to our community. With that comes a large of amount of spectators — which is where my role comes in.
It was my job to identify four Medical Services Chairs: Medical Clinician, Physiotherapy, First Aid (there will be 120 first aid attendees at the Games!), and Volunteer. My background and my strong connection to Northern Health really helps when it comes to knowing the health services pathways.
What else can you tell me about the Games?
There are 15 venues for everything from alpine skiing to diving and speed skating. Safety is the number one priority. The Games start on Friday, February 21, but Wednesday people will start arriving prior to the Games. Our airport is going to be non-stop bringing flights in. It's going to be a wild time!
The Games really make an impact for the kids. For a lot of them, it's their first time out of their community or being away from their parents.
I went to the Games when I was 15 in Williams Lake. It was so fun – I'll never forget it!
Are volunteers still needed?
There are over 2,000 volunteers needed to run the Games. If anyone's interested in volunteering, please visit the BC Winter Games website. We encourage everyone to come out and help!