The entries have been pouring in to the Great Northern Scavenger Hunt, and we already have a winner!
Congratulations are in order - the "1st across the line" winner with the first entry in the Great Scavenger Hunt contest is Vince from Prince Rupert! Vince shared some great info about his community in response to our Scavenger Hunt clues, including the fact that a great place to borrow a book in Prince Rupert is the Friendship House youth hub. Vince also sent in a great shot of what he considers to be the best view in his area – the view from Mount Blainey.
A lot of Prince Rupert entries (and Scavenger Hunters have been very busy in Prince Rupert and across the northwest!) mention Oliver Lake for fun on the ice and the Skeena River as a great place to fish – it sounds like Prince Rupert has much to offer in terms of healthy options!
At the time of this writing, we have received 40 entries from communities across northern BC. The clue answers reveal a huge level of participation in community life! It looks like everyone who has a branch enjoys getting their books from their local Public Library. Folks in Prince George really enjoy playing at Duchess Park, and many in the northeast buy their locally grown or produced food at the Hudson's Hope Farmers Market. In fact, across the north, Farmers Markets are coming out strong as the most commonly suggested place for local foods.
In answering clue #5, "Where do you go for the best view in your area?" Moe from Mackenzie really highlighted how tough that decision in that area, "Drive up Morfee Mountain...hike around. There are beautiful vistas along ALL the trails in town....whether they are simply logging trails or a lookout over Morfee Lake".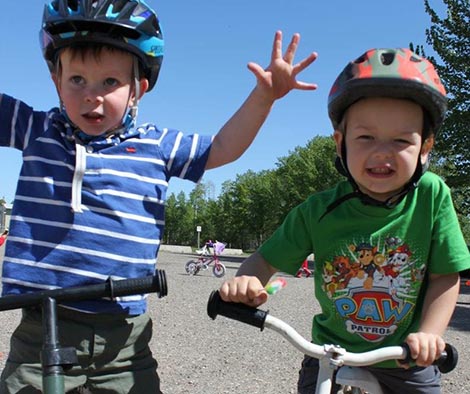 We've also been getting some really terrific photos of riders with their helmets on. It's great to see riders starting young and the entries are also revealing that cycling and mountain biking are very popular across the north. Extra mentions of mountain bike trails were included in entries from Burns Lake, Mackenzie, Kitimat, Chetwynd and Prince George.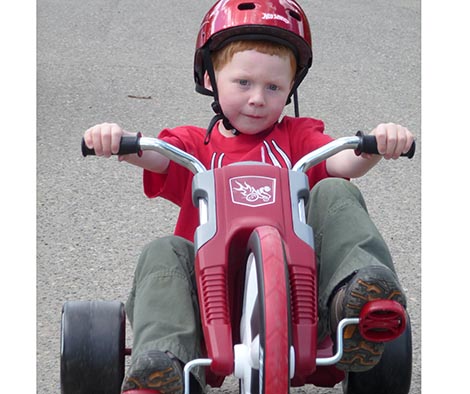 Keep those entries coming in – we'll have our first three weekly winners announced next week and everyone who submits a minimum of 20 answers is in the draw for a $150 grand prize!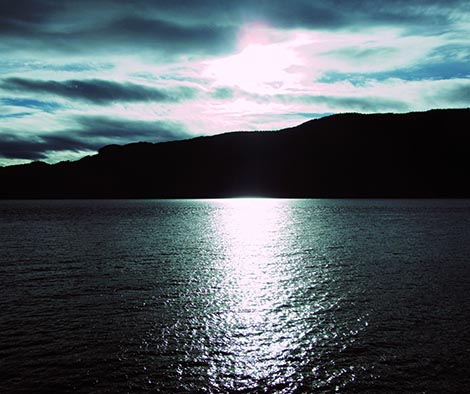 Finally, gorgeous shots are coming in of 'best views' from all regions, but today I'll leave you with this striking and moody shot – it's the view from the gazebo near MK Bay Marina in Kitimat. Thank you to Sandra for sending that in!