As you're probably aware, it's the spring IMAGINE granting season, and applications are coming in from all over Northern BC. Through our social media promotions of the program, I was lucky enough to connect with Rita Rewerts of the Canoe Valley Community Association (CVCA) in Valemount BC. During her tenure with the CVCA, Rita has applied and been selected for two IMAGINE Community Grants. What a pro!
We chatted about her background, the mountains in the area, how rad Valemount is… oh and how the grants have affected Valemount's community. Here's what she had to say!
How long have you been in Valemount and what's your involvement in the Canoe Valley Community Association?
I moved to Valemount from Vancouver Island (Nanaimo) 25 years ago! I'm now happily retired from my job as a homecare nurse. Currently, I'm the vice president for the Association, and one of my main roles is to act as a liaison between the board and employees for programming. It's awesome - how can you not love doing things for the kids!?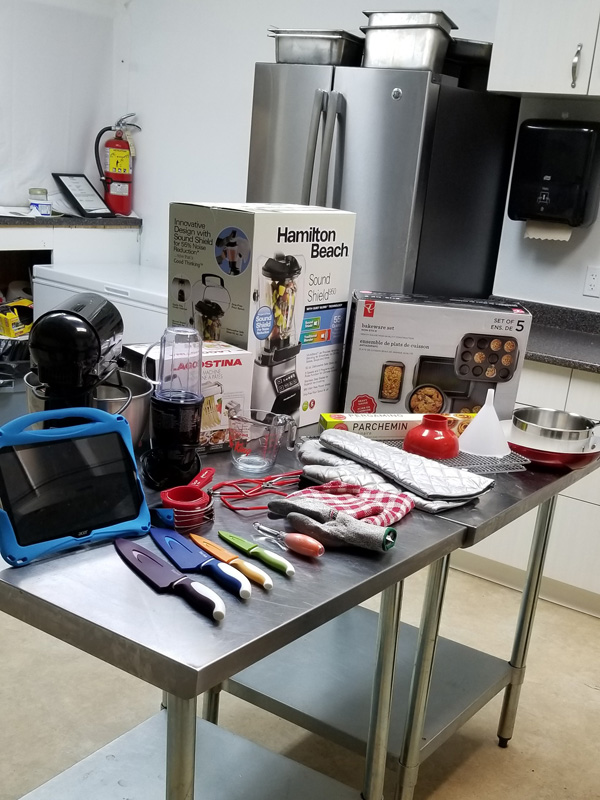 What did the IMAGINE grants help with and how were they successful?
We've applied for two grants and started two great programs: x-country skiing and a cooking program. I think both of the programs have been very successful, and our community has benefited too!
For our skiing program, we partnered with Yellowhead Outdoor Recreation Association (YORA) to help instruct participants on how to ski. The IMAGINE grant helped us purchase the skis and gear, but wow, is it ever expensive to buy skis for growing kids! So, we opted to buy a wide range of sizes, from youth to adult. Now as a lasting bonus, we're able to offer skis and gear to the community during the winter for a small fee. It's been great, and hugely beneficial for the community. Kids, adults and whole families love to get out and ski. Skiing for everybody!
For the cooking program, the grant helped us go from small to big. The idea was to partner with the high school to teach cooking from scratch, but it became too successful for the space we were using. So we moved to the Lions Club, where the IMAGINE grant helped buy cooking equipment like mixers, pans, and utensils.
It's been very rewarding to see this idea take flight. The kids love cooking. Right from six years old, they take on Food Safe, learn about canning, baking cakes, cookies, whole meals – you name it. Our next project to enhance the program is to build a permaculture garden to grow our own ingredients!
Is there another IMAGINE grant application in your future?
Yes, there sure is! I'm in the process for writing another grant for this cycle. We really believe that programming should be based on what community interests are, and you have to be in constant contact with the community to find out what they want. So for this cycle, we polled kids for ideas through the school! There seems to be a real hunger to learn how to draw and paint. So we will be looking into artsy things: art classes, easels, paints, broad spectrum things. Should be exciting!
Do you have any advice for someone who's thinking about applying for a grant?
Don't be afraid! If you have the passion and a good idea, just go for it. Northern Health has been really helpful through all of the granting process, so you don't really have much to worry about! What's the worst that can happen? Your idea might be the next best thing for the whole community, which is so positive. Just do it!
Apply today!
Grant applications are being accepted March 1 through to March 31. Check out the application guide and form and get started! If you're looking for tips on applying, check out our handy blog, IMAGINE Community Grants: Key factors for success in community!