Northern Health (NH) staff bring the values of empathy, respect, collaboration, and innovation to life every day in their various roles across the health authority. Robyn Turner-Klopper, the dietitian for the Omineca area, is no exception. Robyn has been a dietitian with Northern Health since 2016. Since starting at NH, she has held roles in various settings, including the Regional Dysphagia Management Team (now known as the Allied Health Resource Team for Older Adults), the Regional Diet Office, Pediatrics at UHNBC, and her current role as the clinical dietitian for the Omineca area. Robyn brings enthusiasm and creativity to all her roles.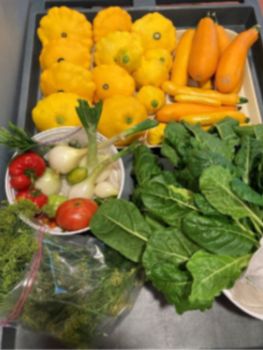 Robyn was recently recognized by Dietitians of Canada for her innovative and collaborative work when she was awarded the Marie Taylor Award for Excellence in Long-Term Care, Seniors Nutrition and Dietetic Practice – BC Region. This award has been set up to honour the memory of Marie Taylor who is described by the Dietitians of Canada as a "visionary champion for the dietetic profession and an advocate for the rights and well-being of the elderly."
A few of Robyn's dietitian and food services colleagues had the pleasure of presenting her with the award at St. John's Hospital in Vanderhoof. Robyn was very surprised and honoured by the recognition.
"I was confused by the 'congratulations' cake, thinking that my colleagues were there for a site visit and tour," said Robyn. "I was very appreciative of the time they took to write a nomination. I am in NH, and have stayed, because of the Registered Dietitian team and community. I could not have done any of the work without them."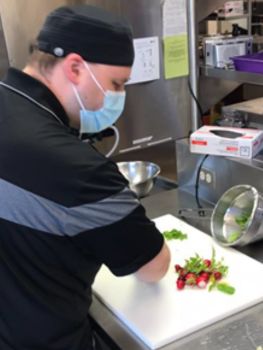 Over the years, Robyn has been involved in many innovative projects. Most recently, she collaborated with stakeholders to develop the On-Site Gardens and Produce for Patient-Resident Consumption policy that enables sites throughout NH to incorporate produce and herbs grown on site into menu items to be enjoyed by patients and residents. The policy has brought hope and excitement to be able to expand current garden programs and look to other foods that can be brought in to enhance the fresh, local foods present in NH sites.
One resident in long-term care commented about the excitement and joy the garden brings as it's something they get to do and no one is telling them how to do it. They get to just go work and do their own thing, then enjoy the tasty rewards. 
In June 2023, Robyn, along with her colleague, Erin Branco, the long-term care dietitian for Prince George, was able to present on the garden project at the Quality Forum in Vancouver, inspiring others with what can be achieved through innovation and collaboration.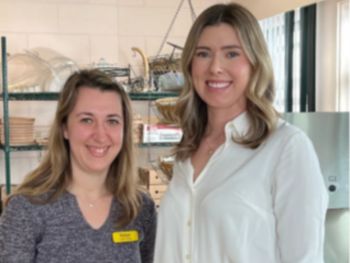 Robyn also had the chance to share this work at the Canadian Society of Nutrition Management (CSNM) conference in Toronto this year, advocating for the importance of local, fresh garden programs at healthcare sites to improve quality of life and meet various objectives, priorities, and standards, and encouraging other health regions to do the same.
We would like to take the time to acknowledge and appreciate Robyn for all she has done to improve nutrition care for Northerners!