Global events have shed light on many things, including how we access food. Though grocery stores are well stocked, some people have a new interest in local food. I've heard various reasons why, such as:
They feel a bit more self-reliant by getting food that comes from the local area.
They want to support local food producers.
They like knowing where their food comes from.
They enjoy the fresh taste.
They like to explore "new" foods from closer to home.
They enjoy time with friends and family while growing, gathering, and/or processing food.
The local foods we have access to depends on many things, such as where we live and our contacts, resources, finances, skills, and knowledge.
Are you thinking about adding more local foods to your diet? Here are some ideas to help get you started!
Forage in someone's yard
You may know someone who has a lot of fruit growing in their yard: on fruit trees, on berry bushes, or in a rhubarb patch. Some people feel overwhelmed by the amount of fruit that gets ripe all at once, and they look for help to harvest and use these foods.
"A friend has cherry trees that often produces a lot of fruit, and I eagerly await her call to come and pick, says Flo Sheppard, Team Lead – chief dietitian with Population Health. "My family enjoys eating these cherries fresh as a tasty snack. I also use them in baking and in 'cherry bomb' smoothies, dry them for trail mix and muffins, and add them to sauces and jelly."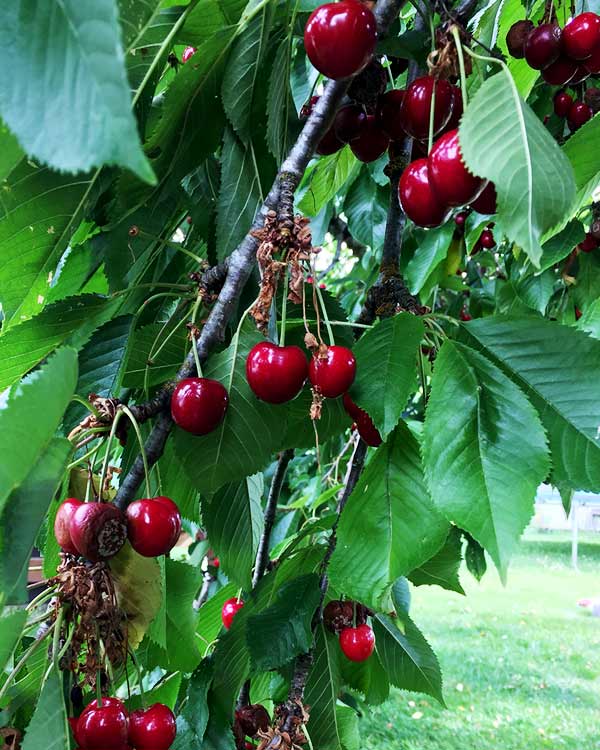 While personal connections are helpful, social media has also helped link people who are looking to pick fruit with people who have more than they can use. A win-win!
Forage in the wild
There are many wild foods that can be found in Northern BC. For example, I enjoy picking and eating berries, such as thimble berries, salmon berries, huckleberries, and Saskatoon berries (which are particularly fast to pick). I like to eat them fresh, turn them into jam, and add them to muffins, pancakes, and clafoutis (a simple dish with a fancy name!).
Of course, nature has a lot more to offer if you know what to look for. Try connecting with someone who has the knowledge and skill to find and safely select other foods, such as mushrooms, fiddleheads, seaweed, stinging nettle, wild spinach, wild onions and leeks, and watercress.
(Editor's note: Only consume foods found in the wild if you are absolutely certain of what they are and that they are safe for human consumption. It can be potentially harmful and dangerous if you eat a poisonous/toxic plant, berry, mushroom, etc. If in doubt, do not consume the item or feed it to anyone else.)
Grow your own
Have you thought about growing some of your own food? It can be so satisfying! Of course, what's possible for you depends on resources and the spaces you have access to. If you're just starting out, try something easy, like potatoes, which can be grown in a large pot or tub (or, as it turns out, as "volunteers" in my compost!). Our Northern climate also supports favourites like carrots, beets, cabbages, lettuce, peas, and beans.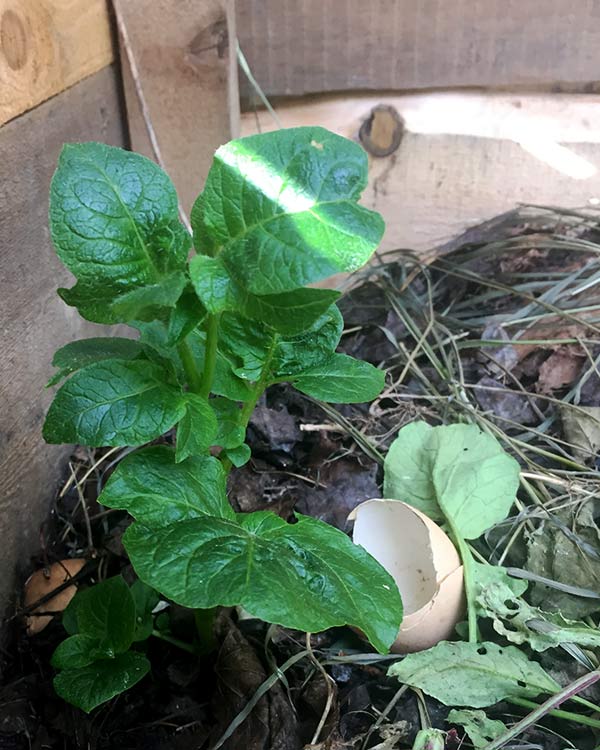 Buy local
Can you buy from local food producers in your area? There are a number of farmers' markets in Northern BC. At these markets, you will likely see a wide variety of foods, such as eggs, meat, fruit, veggies, herbs, breads, baked goods, jams, and honey. You might also be able to buy food directly from producers, at farm stands, or via community supported agriculture projects in your area.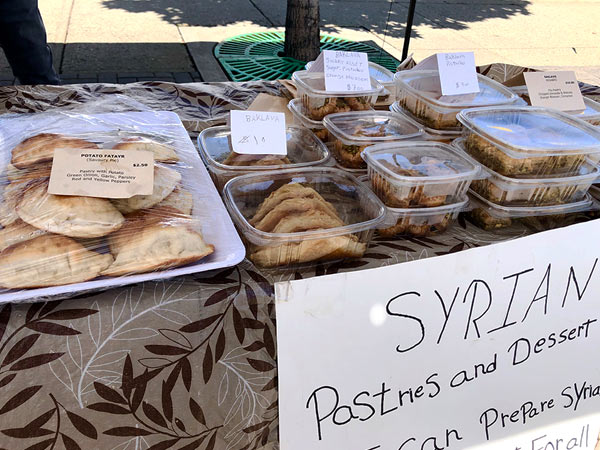 How do you access local food? Share what you do and inspire others!
Learn more