Northern Health is excited to open the call for IMAGINE Community Grants again! We're looking for community partners with ideas for projects that will improve the health and wellness of those living, working, learning, and playing in Northern BC. The next opportunity to apply for IMAGINE Community Grants is open as of February 1, 2023.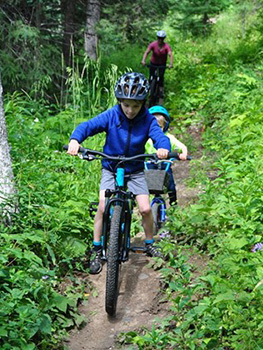 We recognize that Northern BC communities are unique with different health and wellness priorities. IMAGINE Community Grants exist to support projects that address community-led health and wellness initiatives while improving the well-being of all Northern BC residents. Projects should seek to support community-based initiatives that focus on one or more of the follow health and wellness priorities:
Mental wellness
Community diversity
Harm reduction
Climate health action
Food security
Active living
Community safety
Since 2009, the IMAGINE Community Grants have provided funding to over 900 projects across Northern BC. Past projects have included: food gathering and traditional methods of food harvesting and preservation; community trail enhancements; sporting equipment libraries for community lending; education sessions and workshops to support skills development in community - just to name a few!
Applicants can apply for funding of up to $10,000 for their project. Preference will be given to projects that encourage different community groups to work together, address something that is missing in the community, develop skills and resources in the community, and have a plan to live on after the funding ends.
For more information, please visit IMAGINE Grants.
The application deadline for this cycle is March 3, 2023.