Recently, I've noticed a common theme in my conversations with Northern Health staff! Many staff members planned to come to the North for a short time, but have stayed for a lot longer. Meet one such person: Gillian McCutcheon, a human resources advisor based in Terrace. Gillian is from Squamish and came to Northern Health in 2015.
I came for…
My husband and I were trying to move to Terrace for about six years. He had been working in the area for a number of years. We knew the area quite well, and liked the closeness to so many activities. It was important for us to be close to water, and not be land locked. We are winter people, and Terrace has all of the winter activities we love to do.
I like the small town feel, and Terrace reminded me of what Squamish felt like 20 years ago. I commuted to Vancouver for work everyday. With our children being so small, it was hard to juggle daycare, the commute, and all of my responsibilities at home. A short commute was very important to me, which made Terrace even more appealing.
I stayed because…
My work-life balance is great. There are lots of career opportunities at Northern Health to move around and try new things. We've always wanted to live on acreage, which we are able to do in Terrace and it's still only a few minutes from town.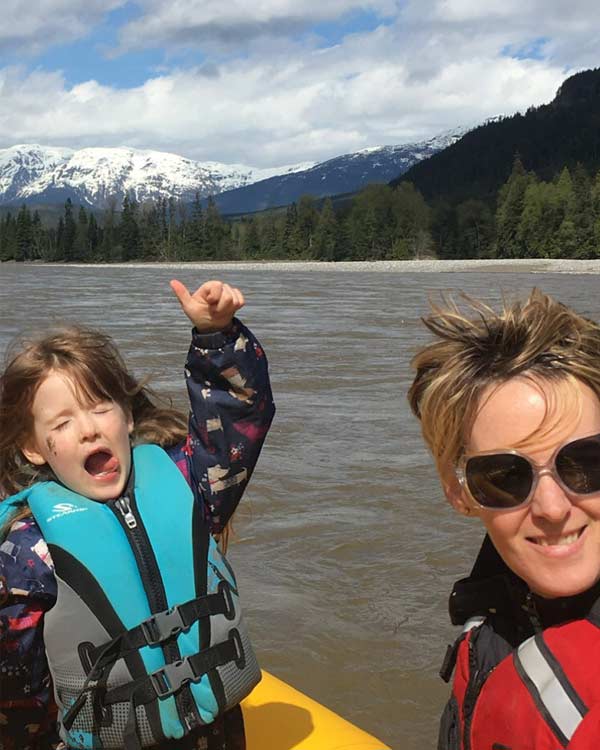 We've only been here for four years, which isn't long, but it feels like home already. Our children really like it here, and there are lots of activities for them to be involved in. Our oldest is really involved in skiing, dance, and Taekwondo. Our youngest has tried dance, t-ball, and yoga already.
We truly feel like part of the community. Unlike Squamish, people live and work here, which is very noticeable. We are active in the ski hill, and enjoy camping, ice skating, and snow shoeing. We recently bought a white water raft and we're anticipating spending most of the summer on the river. There's lots to explore, and we feel like we're only getting started.