You've likely heard the expression "knowing and doing are two different things." I think this is especially true when it comes to healthy eating. Most people have a good sense of what healthy eating is – and it's recently been simplified with the new Canada's Food Guide. The challenge is how to actually practice healthy eating in your life.
While there may be a few potential barriers to healthy eating, the one I relate to the most is lack of time. Recently, I was sharing dinner with a group of work colleagues and the conversation turned to balancing work commitments with getting a meal on the table. A common strategy emerged – the trendy Instant Pot, which is an electric pressure cooker, slow cooker, rice cooker, yogurt maker, and so much more, in one appliance. As a relatively new and slightly reluctant owner of this kitchen tool, I appreciated hearing and sharing tips on how the Instant Pot can simplify mealtime.
Here are five benefits to using the Instant Pot, from a variety of Northern Health staff: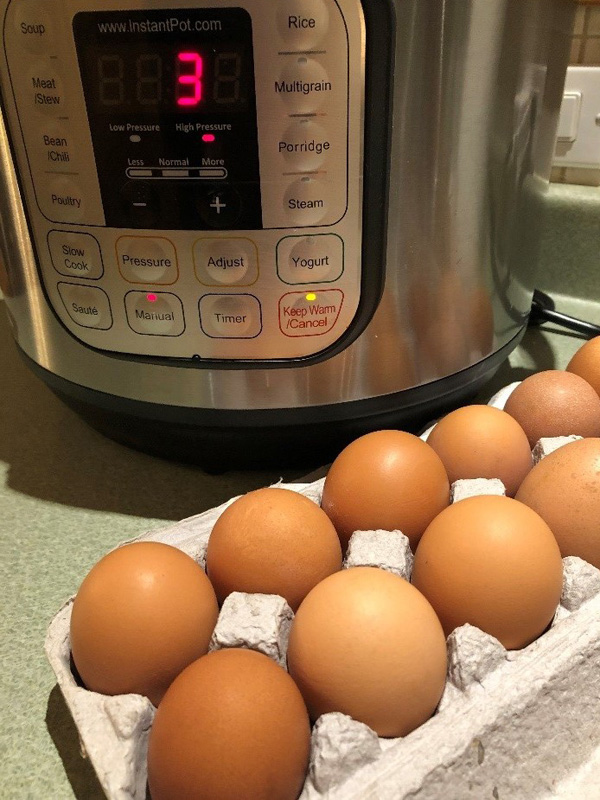 One pot cooking = less clean up
The Instant Pot allows you to do multiple types of cooking in the same pot. For example, you can brown beef, pork, or chicken before adding vegetables to make a stew. Just remember to deglaze the pot by adding a little liquid to remove any meat bits stuck on the pan. This helps avoid getting the dreaded "BURN" message! Depending on your timeline, you can choose to slow cook or pressure cook your stew.
-Adele Bachand, Regional Manager, Healthy Settings
Put all your ingredients in the pot and forget it = no watched pot
I like that I can put all the ingredients for Moroccan soup in the Instant Pot, set the timer, and leave it. While it's cooking, I take my dog for a walk around the neighbourhood. By the time we get back, I have a tasty bowl of soup waiting for me.
-Sabrina Dosanjh-Gantner, Regional Manager, Healthy Living & Chronic Disease Prevention
Cook once and eat twice = time saved
Pressure cook a dozen eggs in the shell for 3- 4 minutes to get easy-to-peel, soft boiled eggs. These make a great addition to breakfast, as a portable snack or lunch, or deviled eggs for your next work potluck.
-Emilia Moulechkova, Population Health Dietitian / Regional Lead – School Age Nutrition
Pressure cooking = soup broth in a fraction of the time
Normally turning a chicken carcass into broth requires a few hours of simmering. In the Instant Pot, it takes about 30 minutes of pressure cooking to yield a tasty broth, which you can transform into soup or use in other recipes. Best of all, you don't get the moist chicken smell throughout your house!
-Rhoda Viray, Regional Manager, Public Health Practice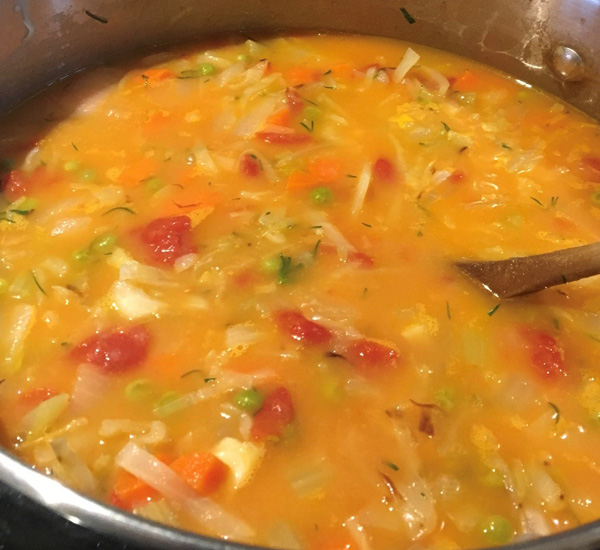 No need to soak dried beans before cooking = time and money saved
Since it only takes 35 minutes on the pressure function to cook dried chickpeas to tender, it's easier to include plant-based proteins in my menu planning. I often cook a big batch of chickpeas on the weekend – these become hummus, a chicken and chickpea tagine (also cooked in the Instant Pot), or a chickpea and sweet potato soup (also cooked in the Instant Pot). I also appreciate that I'm reducing the number of cans I add to the recycle bin.
-Flo Sheppard, Chief Population Health Dietitian
Looking for more ideas? Check out Facebook, Pinterest, and Instagram for online communities dedicated to Instant Pot support and tips! Do you have an Instant Pot? If so, what's your favourite way to use it? If not, consider entering Northern Health's Nutrition Month contest for a chance to win one!