"Jeanne is a pioneer of breastfeeding support in Prince George and across the North. One word that comes to mind is "passion," and this amazing woman maintained that passion throughout her entire career." (Brittney McCullough)
Today, we feature Jeanne Hagreen, a lactation consultant (LC) and former nurse. In late 2020, she retired from Northern Health (NH), after a nursing career that spanned five decades. Her focus was on helping parents feed their babies and helping other health care providers to do the same.
Canada celebrates Breastfeeding Week from October 1-7. Jeanne's story fits well with this year's theme: Protect Breastfeeding: A Shared Responsibility.
Learning "from the ground up"
Jeanne first learned about breastfeeding by feeding her two sons and from chatting with other nursing parents. Then, in her nursing roles in labour and delivery, maternity, and baby nurseries, she gained skills in helping others to breastfeed. After more learning and an exam, in 1993 she became an LC (the first to be hired at what was then called the Prince George Regional Hospital).
"It has been an honour to assist many mothers who were having a hard time feeding their babies. Often they had been told they should wean. If they wished to keep trying, I supported them. With persistence, many were able to overcome their problems and keep breastfeeding."
Providing more than client care
Jeanne's passion was her clients. But her work did not end there - she also taught other health care providers through courses, guest lectures, and mentorship.
Sarah Gray, nurse and LC, benefitted first-hand from Jeanne's passion and knowledge: "Jeanne has impacted many families and health care workers in NH and beyond. I am grateful for her support of my own breastfeeding journey with my first premature baby, as well as on my education as I was becoming an LC." (Learn more about Sarah's journey: Nursing in the NICU: Prince George Lactation consultant shares her story.)
Brittney McCullough, nurse and LC, also has much praise: "I feel honoured to follow in Jeanne's footsteps as an LC for NH. I still call on her for tips and tricks. One piece that will always stay with me: listen. Listen to the mom and the family, understand their journey, and you will be able to provide the best care for that specific family."
Changing for the better
In addition to helping other health care providers, Jeanne was also busy "behind the scenes" with a number of initiatives. She helped to:
Write breastfeeding standards of care
Set up a pump program so hospital staff could pump at work
Get more breast pumps and comfy chairs for patients
Change hospital practices to better support breastfeeding
"When I started my career, hospitals still had central nurseries. Babes were often apart from their mothers, swaddled tightly, given soothers, and breastfed on a schedule. Mothers were given sleeping pills and their breasts all got engorged."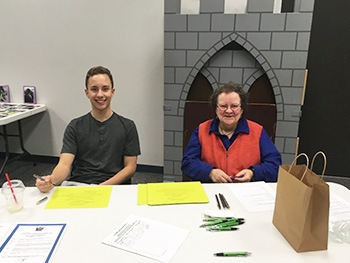 Luckily, during her career, Jeanne saw many changes. These included changes in line with the Baby-Friendly Initiative 10 Steps for Successful Breastfeeding. Now, standard practice is to keep parents and babies together, start skin-to-skin after birth, and support responsive feeding - all things that help get feeding off to a good start. (To learn more, see NH's Baby-Friendly Pledge for Families.)
Though retired from NH, Jeanne is still the co-president of the BC Lactation Consultants Association (BCLCA). She plans to maintain her certification as an LC until at least 2023. Thank you, Jeanne, for your passion, dedication, and efforts over the years!
Want to increase your breastfeeding support skills?
I asked Jeanne what she suggests for folks who are keen to build their knowledge and skills to better support nursing parents. She shared many ideas, such as: