We want to know what the open road looks and feels like from the perspective of a Northern Health Connections traveller!
Our buses run all over Northern BC, an area that's renowned for its natural beauty and unique landscapes. So, we're asking our riders to take out their cameras and show us the exciting, unique, or unusual sights along the way.
Send your pictures of your travels on the bus, from the bus, or with the bus! They'll get shown off on our social media channels and you'll be entered into a draw to win a NH Connections travel mug and a Tim Hortons card to fill it!
We're drawing one winner on the first day of the next two months! You can enter by emailing healthpromotions@northernhealth.ca, or messaging the Northern health Connections Facebook Page.
For some inspiration, here are a few of our favourite photos from throughout Northern BC:
Our coaches are big, but the stops throughout the North show off some much bigger company. From the Western Stikine Ranges to the Omineca Mountains, all the way to the Rockies - we'd love to see more shots of the incredible mountain ranges.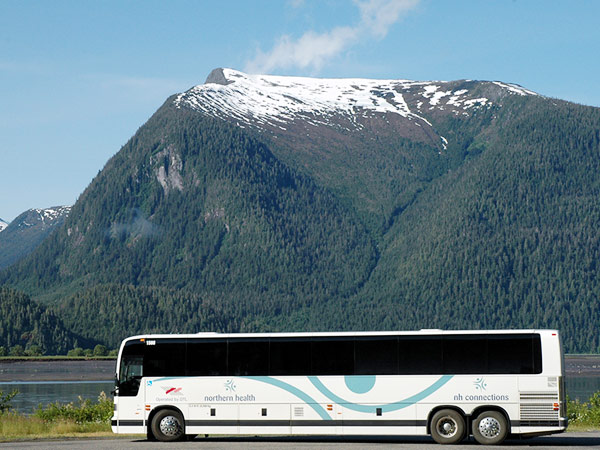 We're also privileged to travel through some historic parts of BC, like the grain elevator pictured here in Dawson Creek. If you spot a bit of history on your drive, share it with us!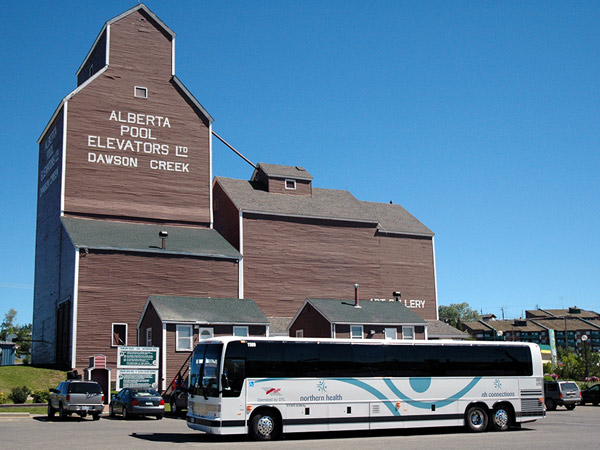 Happy travels!