Shannon McRae, a family Nurse Practitioner (NP), is a relatively new graduate, having been an NP for over a year. She works in Fort St. John in a private family practice with a team of physicians.
What do you like about being an NP?
I initially went to school to be a registered nurse, then worked in the emergency department for seven years. You don't spend a lot of time there getting to know your patients -- you treat the ailment that brought them in, then send them home. I wanted the opportunity to be more involved in the long-term care of patients.
As an NP, I get to spend more time with patients, getting to know them and helping keep them healthy. It lets you have an impact in their lives, and you feel like you're improving the overall health of the community.
What made you choose Fort St. John?
I'm from Fort St. John and I grew up here. I enjoy the size of the community and the type of lifestyle you have living here.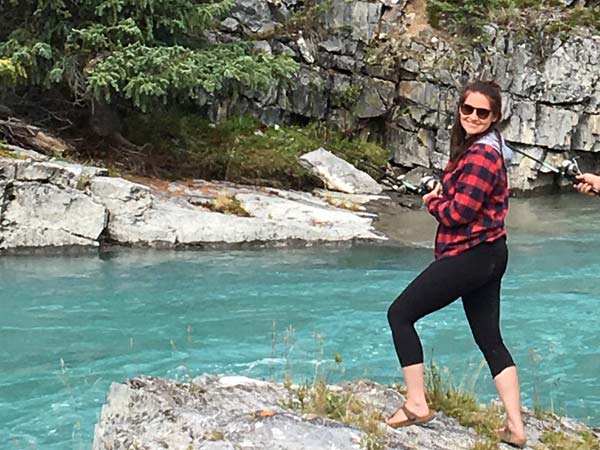 You have quick access to lots of outdoor activities including camping, hiking, cross-country skiing, and river boating. Our airport has multiple flight options so if you like to travel, you can easily get to your destination. Plus, my commute to work is only five minutes!
What do you like about working in Fort St. John?
I'm fortunate to work with a great group of health care providers!
Our physicians are really supportive, and they're a great group of people. I enjoy working with our interprofessional team too – it's a group of nurses, dietitians, social workers, and mental health professionals.