Editor's note: A condensed version of this story appeared on page 24 of the May 2019 issue of Canadian Healthcare Technology.
Imagine being in charge of the health and wellness of 300,000 people scattered over a wild and remote area the size of France, where there's one bear for every two people, ten-hour drives between communities are the norm, and winter brings temperatures of -20 C or below.
This is the challenge faced by Northern Health (NH), the organization responsible for providing health care in Northern British Columbia.
However, thanks to a new shared electronic medical record (EMR), health care providers in parts of Northern BC can now easily access the most up-to-date information about their patients at any time of the day or night, enabling them to provide better care.
The EMR in question is MOIS® (Medical Office Information System), developed in 1990 by Dr. Bill Clifford of Prince George, BC.
More than 11 years ago, Dr. Clifford selflessly donated the software to a not-for-profit, and now MOIS® is owned, collaboratively developed, administered, and licensed by the Applied Informatics for Health Society (AIHS). AIHS has been working with Northern Health ever since.
Recently, AIHS and Northern Health won the Technology in Healthcare Award at the 2019 Healthier You Awards in Prince George. AIHS and NH work together with health care providers to design and build a system capable of streamlining the often complex workflows involved in health care.
"We partner with Northern Health to improve efficiency and outcomes," says AIHS CEO Bill Gordon.
"We've had a great partnership with AIHS for over a decade," says Darren Ditto, NH Regional Manager, Clinical Applications & Specialty Care Solutions. "Things have changed and grown over the years, but what remains constant is that by working in partnership with our providers and AIHS, we collectively make MOIS® better able to serve our patients. Another huge benefit of AIHS is that they're not-for-profit, so we can work on a system and not have to worry about the bottom line in deciding what features are included – it truly is for the good of the patient."
Northern Health currently has several separate instances of the MOIS® EMR.
"We're working with Northern Health to consolidate the instances and to reduce any barriers between health teams even more in an effort to provide the right information to the right people at the right time," says Larry Chrobot, Senior Director at AIHS.
MOIS® functionality includes documenting and in many cases, electronically downloading, key elements of the patient medical record, including:
Encounter notes and measures
Prescriptions, long-term medications and labels
Health issues and rankings
Allergies and medication administration records
Past procedures
Diagnostic imaging reports
Consultation and referral reports
Patient preferences and care plans
Team-based communication, including EMR-to-EMR communication
Service documentation
Sharing this information between different members of the health care team is key in providing comprehensive, coordinated care.
MOIS® and Northern Health: Six stories of success
Dr. Suzanne Campbell is a GP who works at the Omineca Medical Clinic in the small Northern BC farming community of Vanderhoof (pop. 4,439).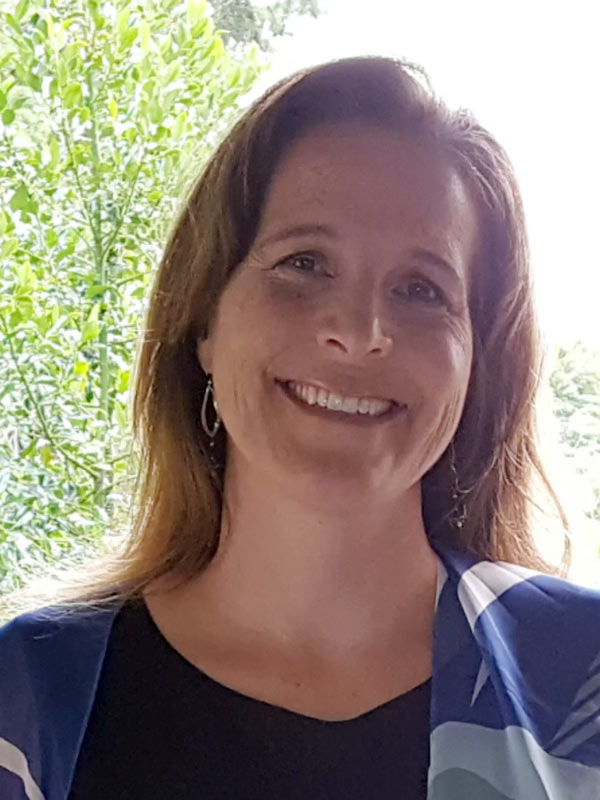 Northern Health is implementing changes to strengthen basic health care: they're putting a model in place where an interprofessional team will support each physician's or nurse practitioner's office.
Depending on the size of the community, the interprofessional team can include nurses, physiotherapists, occupational therapists, social workers, and more. Dr. Campbell is an important part of the Vanderhoof interprofessional team: "While the patient has the most vested interest in their health outcome, the physician is the quarterback of team health care," says Chrobot.
When the team began using the same MOIS® EMR, all team members, including Dr. Campbell, could view patient notes whenever needed, helping them provide continuous, coordinated care.
"The Omineca Medical Clinic in Vanderhoof was one of the very first clinics to put their hand up and ask for that integration in MOIS®," says Chrobot. "They took that leap of faith in the pursuit of better patient outcomes. They were visionary, and one of the first in Northern BC to do that. For a clinic to take that on, that was tremendous."
Below are six informal case studies highlighting the success of this new way of working, seen through the lens of this rural physician.
Checking in on a new mom's challenges
Dr. Campbell's patient Ashley gave birth via c-section, returning afterwards to her remote rural home, where she struggles with cognitive challenges, as well as financial and transportation issues.
Dr. Campbell worried how Ashley would cope with a newborn, in addition to recovering from surgery, plus her other challenges. She feared that with Ashley's transportation difficulties, it would be hard to provide the close monitoring and support she felt Ashely would need.
However, the interprofessional team was able to solve this communication problem using the shared MOIS® EMR: every time a nurse or community support worker visited Ashely at home, Dr. Campbell was immediately aware and could easily read their notes the same day. The team was able to support Ashley at home and minimize her travel. At the same time, Dr. Campbell was kept in the loop and was reassured that Ashley was recovering from her c-section, was coping with her other challenges, and that the baby was thriving.
Helping a senior stay out of hospital
Dorothy, a 90-year-old Vanderhoof resident, was clear about her priority to avoid spending time in hospital. She wanted to remain at home as much as possible, even though her health was declining. When she developed pneumonia and congestive heart failure, the interprofessional team was able to care for her at home thanks to daily nursing visits that were set up quickly with a simple message request through MOIS®.
The nurses who visited her each day recorded her vital signs and responses to treatment in the shared MOIS® chart, which Dr. Campbell could easily view. Dorothy also had a home visit from an occupational therapist, who arranged equipment to support her at home. As she responded to treatment, Dorothy's nursing visits decreased as appropriate, to weekly, then monthly.
Throughout this time, the whole team, including nursing and occupational therapy, easily stayed up to date on Dorothy's care because each member, including Dr. Campbell, was documenting their encounters with the patient in the same shared EMR.
Providing support after a fall
Debbie, 65, was recovering from a recent hip replacement when she fell and injured her knee. Dr. Campbell saw her in the emergency department on Friday afternoon and found that although Debbie wanted to be able to stay at home, her mobility and ability to look after herself were severely affected by both the hip surgery and new knee injury. To safely function at home over the next few weeks, she would need support and equipment from the interprofessional team in order.
Usually, in a rural area, someone like Debbie would have to spend the weekend in hospital while their doctor arranged the needed supports and ensured that everything was in place before discharge on Monday or Tuesday. Instead, Dr. Campbell was able to use the shared EMR to coordinate Debbie's care. With a few messages sent through the EMR, she was able to confirm that the interprofessional team would see Debbie urgently on Monday, allowing her to feel comfortable about discharging this patient over the weekend.
On Monday morning, Dr. Campbell received a message in MOIS® to let her know that the team was looking after Debbie, and that the occupational therapist had already made a home visit that day. Because the team could communicate quickly and easily using the EMR, Debbie could avoid spending time in hospital.
Keeping everyone in the loop on a hospital readmission
Alyssa, a resident of Vanderhoof with multiple diseases and social challenges, had emergency abdominal surgery in nearby Prince George. Two days later, she was assumed to be stable enough to travel back to Vanderhoof and was discharged.
However, she quickly experienced complications and was readmitted to hospital in Vanderhoof for three days. Because of a delay in communication, Dr. Campbell didn't know about Alyssa's discharge and readmission.
The second time Alyssa was discharged, though, she was connected with the interprofessional team. The notes from this team in the shared chart now alerted Dr. Campbell that not only was Alyssa no longer in Prince George, but she'd suffered complications after her surgery and needed more support.
When Dr. Campbell discovered Alyssa was home, she also learned that the interprofessional team was already taking care of dressing changes and giving her the supports she needed. Although Dr. Campbell had been left out of the communication loop at first, she could easily see that Alyssa's current needs were being met, because they'd been captured in the MOIS® EMR.
Heading off complications for an MS patient
Doris has severe multiple sclerosis, resulting in paralysis and many complications. With dedication and support from her husband, plus private home support, she's able to live at home. However, she's at a high risk of infection, and if she were admitted to hospital, this risk would significantly increase.
Doris lives in a rural area outside Vanderhoof. Dr. Campbell phones her regularly and makes occasional home visits. Recently, Doris was having some issues and it was important to determine whether she had an infection that needed treatment, or if it was something more complex.
Using the shared EMR in MOIS®, Dr. Campbell was able to connect with the nurse, who then made arrangements to visit Doris the next day. The nurse collected the necessary information and taught Doris's husband how to provide the new care that his wife needed. This quick response helped to prevent unnecessary antibiotics, more complications, or a possible hospital admission for Doris.
Preparing for a difficult conversation
An oncology patient had an appointment to see a counsellor, but between the referral and the first appointment, her diagnosis sadly changed from hopeful to terminal.
Dr. Campbell was able to attend the daily meeting with the interprofessional team. This meant it was easy for her ask the counsellor to provide an update before the appointment that day. This direct conversation meant the counsellor was fully prepared going into the first support session with the patient.
Supporting a senior's wish to die at home
Elaine, a 99-year-old Vanderhoof resident, wanted to die at home. She had significant medical problems, but was alert and could direct her own care and express her wishes. Elaine's situation was complicated by the fact that she lived on a rural property many miles out of town.
Providing end-of-life care at home in a rural area is challenging because there's limited medical home care available in the evening and on weekends. It's only possible with a dedicated family and an excellent communication system.
The interprofessional team, including Dr. Campbell, regularly visited Elaine at home to look after her needs and keep her comfortable. All the team members charted their visits in MOIS® so they could stay updated in real time on any changes in Elaine's needs and condition.
Eventually, Elaine's life came to a peaceful end at home, according to her wishes.
Summary
To sum up, a shared electronic medical record in MOIS® benefits Northern BC patients in many ways. The fact that all members of the interprofessional care team can access the same information helps ensure coordinated care and leads to better outcomes for Northerners.
"AIHS and MOIS® for us means reliability, efficiency for our practice and organization," says Dr. Cathy Textor, a family physician in Prince George, and the same is definitely true throughout Northern BC, including Vanderhoof and the Omineca Medical Clinic.
All patient names and identifying details have been changed.