Dave Horton is a familiar face in Prince George, and the leader behind some recent "physically distanced" drive-in community events. I was inspired by his creativity and chatted with him to learn more.
Note: per BCCDC orders, outdoor drive-in events are limited to no more than 50 vehicles.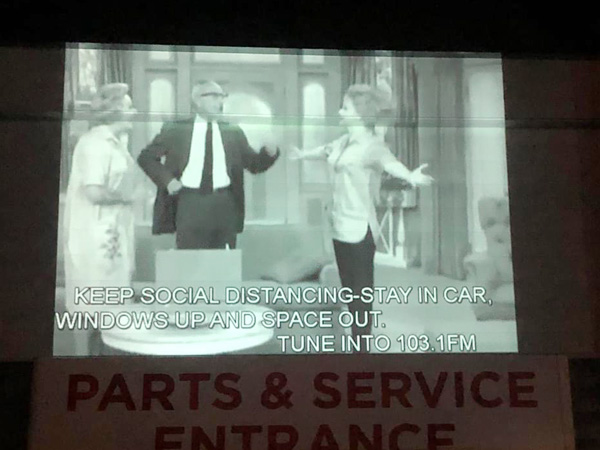 A variety of drive-in events
Dave has been hosting drive-in events in empty parking lots across the city. So far, he has hosted drive-in movie nights (featuring episodes of Looney Tunes and The Lucy Show), afternoon kids' trivia (co-hosted with his children), and trivia nights for teens and adults. Next on the agenda? Maybe a drive-in Mario Kart competition!
A passion for bringing people together
Dave's inspiration for drive-in events relates to a recent lay-off due to COVID-19.
"I lost my job with Ness Lake Bible Camp," says Dave. "I started to really evaluate what I loved about my job, what I loved doing with the camp, and why I was working there for 15 years. I realized I love the community impact."
"I thought that there must still be some things that we can do together, as long as we can do them safely," he continues. "I don't have a skillset in the medical or science field, but I have this strange skillset in MCing and talking, and this is something that I can offer my community. A lot of people are not social planners and I wanted to give people a safe space to go."
A dude with technology
Equipped with a low-power FM transmitter, a used projector, and a vehicle, Dave drove around the city looking for large parking lots.
"I probably spent 15 hours driving around after dark to find spaces and then contacting owners to see if they would let us use them," he laughs.
With space secured, he tested it out and spread the word through Facebook, explaining that he's not a professional, just a "dude" with the necessary technology.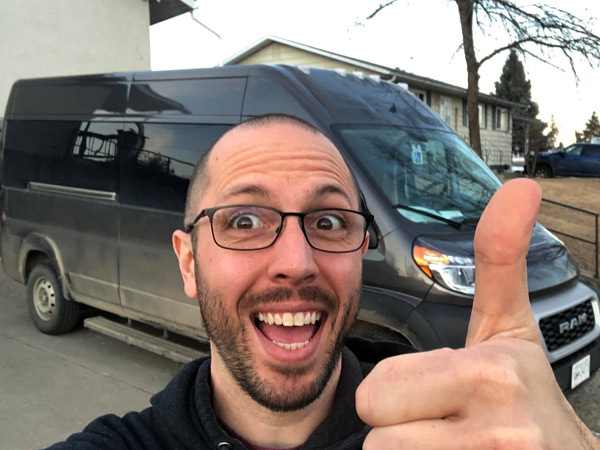 What does it look like?
People who want to join simply drive over and tune their radios to the FM station, and follow the ground rule – safety is the top priority. Dave explains that cars need to park a safe distance from each other and that people need to stay in their vehicles.
"As long as it is safe, this is something I feel we can keep doing. This is about a safe night out."
At trivia night, people keep score in their own vehicles and communicate how many rounds they win by honking their horns. Dave also encourages people to make a night of it and order a take-out meal to support local restaurants.
A positive impact
Dave guessed that there were about 30 to 50 cars at the last trivia night. Even some local paramedics joined in on the fun, watching a portion of a movie before flashing their lights "farewell" when they had to leave for a call.
"[I enjoy] seeing people find that they can enjoy parts of this new reality," says Dave. "We can sit down and get creative with some plans for our new 'normal.' This puts people in a better headspace."
In Prince George, Dave is helping by creating safe, free events that families are enjoying together and that couples are using as a date night.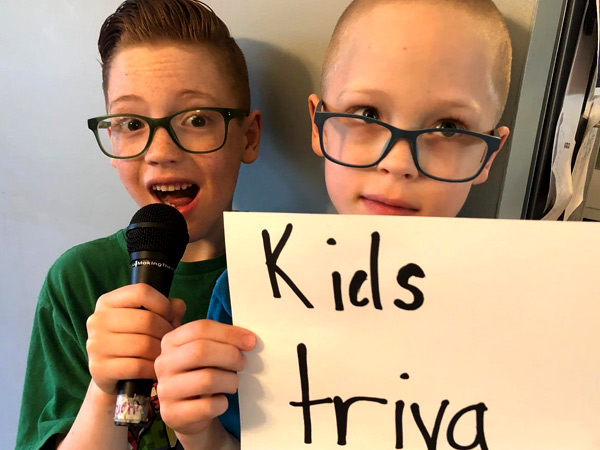 Come on down!
To encourage folks to support the local Park Drive-In Theater, which opened for the season on May 1, Dave will not be organizing any more movie nights; however, he plans to continue with the trivia nights, which I recently enjoyed.
I invited some friends along and we had fun playing trivia while on speaker phone together from our separate vehicles – what a great weeknight activity!
If you're in Prince George, check out Dave's Pandemic Friendly Entertainment page for the next event, drive on over, and join in on the fun!
Thank you Dave for supporting our community!