Lyndsey Rhea is an Aboriginal Patient Liaison (APL) from Quesnel, BC. Her career as an APL started in 2010, when she began working at the University Hospital of Northern BC (UHNBC) in Prince George. In 2011, the same role opened up in her home town and she was quick to make the move to G.R. Baker Memorial Hospital in Quesnel, where she's worked since May 2011.
Not sure what an APL is? Check out "What are APLs and what do they do?"
Why did you choose your career?
I attended UNBC in Prince George and received a Bachelor's degree in Social Work. I've always had an interest in medicine and, through a practicum placement in my fourth year, I learned about the APL role.
APLs have a unique role. We can act as a bridge for the medical system, Aboriginal patients, and communities. I'm passionate about Aboriginal health and making sure that patients receive high-quality, culturally safe care. The APL role combines medical, social work, and Aboriginal components into one job!
How did you end up at NH?
After my practicum placement, I worked as a casual Social Worker and APL in Prince George. I'm from Quesnel, so I was very happy when the APL role came up [in Quesnel] and I was able to move back to my home community.
What would you say to anyone wanting to get into your kind of career?
It's definitely a very rewarding career! Every day is different, which makes for an exciting and challenging job. I'm always learning something new, and have learned so much about local traditions and history from the Elders in my area. It's also a good idea to look into volunteering opportunities that are in the field of your interest. Here in Quesnel, we have a Junior Volunteer Program that is a great way to get an understanding of what it might be like to work in a hospital.
What does a day in the life of an APL look like?
On a typical day, the first thing I do is go to our daily huddle on the inpatient unit. From there, I can plan my day. I would then see the patients who are in the hospital, help to support them throughout their stay, and help plan for their discharge.
I work in all areas of the hospital, including the emergency room, intensive care unit, acute care, psychiatry, and with residents in long-term care. I also work with clients in the community to help them navigate the health care system. This might include a home visit or attending a doctor's appointment with a patient to help them advocate for their health care needs. Another big part of my job includes working with the First Nations Health Authority for things like patient travel, medical supplies and equipment, and prescription coverage.
I'm lucky to be able to work with our local communities and take part in events in both urban and community settings. Recently, I helped with an Equine Wellness event for youth in Nazko. I attend health fairs and other community events. I've found a huge benefit in getting to know community members outside of the hospital, so if they do need my services, I'm a familiar face.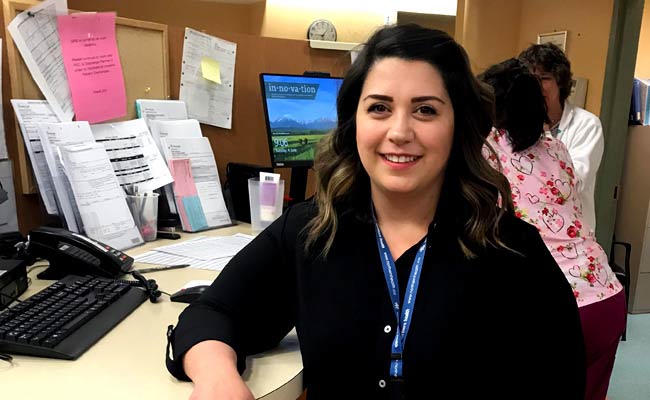 What is the most rewarding aspect of being an APL?
The most rewarding part to me has been the relationships that I have built with Elders, patients, and local First Nations communities. I've been able to work with new moms having their first babies, Elders who are passing away, and everything in between. Accessing health care can be stressful and it is rewarding to know that I have been able to help patients go through the medical system easier.
What's your favourite part about living where you do?
I like that Quesnel is such a close-knit community. We may lack resources compared to a larger centre, but the service providers in our community are able to work together to come up with creative ideas and solutions. Because Quesnel is a smaller community, I'm able to build relationships and connect with patients and clients in a way that is not possible in larger cities.
How can patients get a referral to work with an APL?
I have a very casual/informal referral process. Referrals come by phone. Patients are welcome to self refer, or I can get calls from doctors, nurses, First Nations health teams, or family members. Patients do not need to have a status card or be admitted to the hospital to use APL services.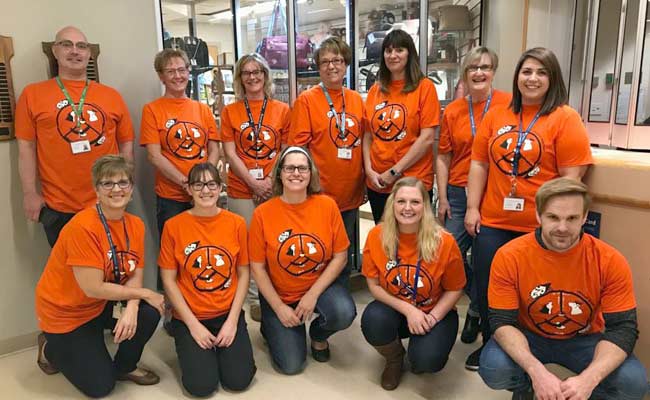 What's your favourite thing to do outside work?
Last summer, I started paddle boarding and can't wait for the warmer weather so I can get out on the lake with friends. I also play the fiddle and enjoy doing that as often as I can.