When talking to Lora Lee Pacheco, it's pretty clear just how much she loves her job, her community, and her family. She says she knew she wanted to be a nurse since she was four years old, having played 'nurse' to her eight older siblings during her childhood.
"It's something that has always been very important to me, to take care of people," says Lora Lee. "If someone was sick, I was the one to take charge of taking care of them."
She moved to Fraser Lake as a child and has spent her entire career within Northern Health, working at the University Hospital of Northern BC (then Prince George Regional Hospital), Lakes District Hospital and Health Centre in Burns Lake, St. John Hospital and Omineca Lodge in Vanderhoof, and now at the Fraser Lake Community Health Centre, where she's been since 1988.
That's quite an impressive career, making Lora Lee a wonderful example to showcase in the NH "Our People" series!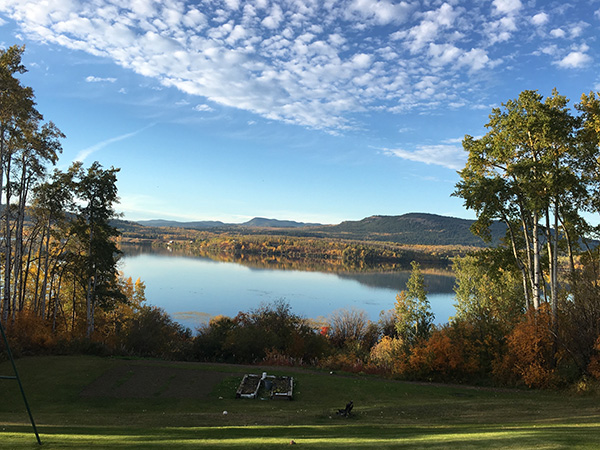 Tell me about a day in your life as Nurse Team Lead in Fraser Lake!
As a Team Lead in Fraser Lake, it's busy! I'm continually coordinating one thing or another. All of my coordination is around patient care, whether it's arranging equipment needed, or home visits, or trying to help patients navigate the system. I spend a lot of time trying to coordinate services, such as diagnostics at UHNBC. If two or more appointments are required, I try to coordinate them all to happen on one or two days – this is very helpful for our older community members and particularly in the winter months. I provide the support our people need to navigate the health care system, and I've been a key provider to home care nursing with our palliative patients.
What would you say to anyone wanting to get into your kind of career?
I highly recommend getting into nursing. I love my job and I can't imagine someone not loving a career in nursing. It's very challenging, I recognize that, but very fascinating! Every day you're learning something new, being challenged, and feeling like you're being stretched beyond capability. At the end of the day, after you've survived that moment, that emergency, that shift… that's when you really feel like you've been successful, like you've provided a service and made a difference. That's what keeps me going every day.
What do you like about the community you live in?
Fraser Lake is a beautiful community. We live overlooking the lake. There is so much to offer and I love all the people here. I think having grown up in the community and knowing the majority of the people to the degree I do, makes me appreciate them, the community, what we've survived. The community comes together to overcome whatever it's faced with.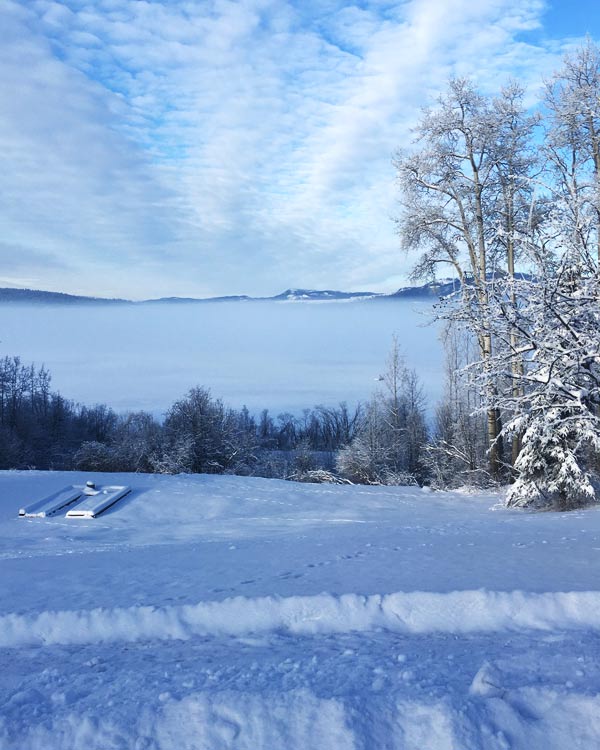 What's your favourite thing to do outside work?
I'm very involved with my family. My husband and I were high school sweethearts and we have been married 34 years. We have twins who are grown and both in the health care field: my daughter works in Fort St. James as a medical office assistant, and my son works in Prince George and Vanderhoof as a lab tech. I also have a younger son who lives at home. Four of my siblings and my mother still live in the area. Family is very important to me. In addition to that, I love crafts, gardening, camping, boating, and hosting family gatherings.
Is there anything you'd like people to know about health care in Fraser Lake?
I'm very passionate about and proud of the health care services we have here in Fraser Lake. I can't help but take any criticism about health care services in our area personally. The staff at the health centre strive to deliver quality care and this can be challenging at times.
I recognize every patient has a history and a story behind what brings him or her to access services and this is a daily reminder to everyone in health care; remember this, be understanding, be compassionate and above all be helpful.
People in Fraser Lake really do have it good! The amount of services we have here are amazing, from primary care & public health to palliative care, from seniors' wellness to visiting specialists and access to physicians – people here are very lucky! 
I absolutely love my job! Every morning, I look forward to coming to work!