The BC Quality Awards celebrate the people and projects that are working to improve the quality of health care across the province. The awards are spread over 10 categories, and the winners are chosen based on their commitment, passion, and leadership in driving quality care improvement. This year's winners and runners up have been announced, and Northern Health is well represented among those honoured.
Dr. Bill Clifford – The Doug Cochrane Leadership in Quality Award
Dr. Clifford is a retired Chief Medical Information Officer, formerly with Northern Health, and this year's winner in the category of Leadership and Quality. This award celebrates an individual who made an inspirational, significant, and sustained contribution to improving the quality of health care in BC.
He is responsible for the development of the electronic medical record system, known as Medical Office Information System (MOIS), used by physicians across BC to improve patient care. Learn more about Dr. Clifford's award winning work.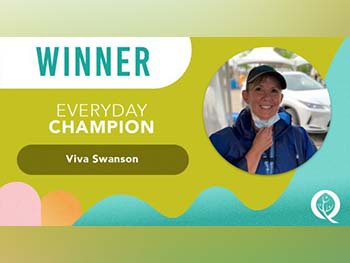 Viva Swanson – Everyday Champion
Viva Swanson is a registered nurse, the advisor for Leadership Development in Northeast BC, and this year's winner in the category Everyday Champion. This award celebrates individuals with a passion and commitment for improving quality of care outside of their formal role, leading to positive change.
Well known for her contributions to patient care quality in Fort St. John, Viva's innovative and creative approaches in long-term care, perinatal care, and more recently in increasing COVID-19 vaccination rates for rural and remote people, have garnered her much praise. Learn more about Viva's award winning work.
Real-Time Virtual Support Network and First Nations Virtual Care Initiatives – Strengthening Health and Wellness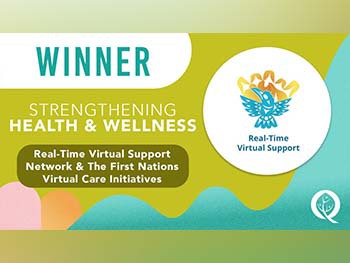 The Strengthening Health and Wellness award celebrates a project that improved well-being or prevented injury, illness, or disability.
Northern Health was one of many working collaborators to launch the province-wide Real-Time Virtual Support Network, created to link rural health care providers and patients to virtual health care providers. This project improved quality of care for rural and remote patients and offered culturally safe care and support.  Learn more about this award winning work.
Dr. Shyr Chui – Quality Culture Trailblazer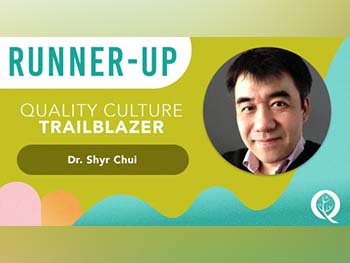 Dr. Chui is a radiologist with Northern Health, and runner-up in the Quality Culture Trailblazer category. This award celebrates people who act as agents of culture change in their workplace.  
He is credited with transforming the culture of regional radiology through the introduction of a "Joy in Work" initiative, and is known as a champion of quality improvement, active in Physician Quality Improvement work. Learn more about Dr. Chui's innovative initiatives.
For more information on the other winners, runners-up, and how to nominate someone for a BC Quality Award, visit the BC Patient Safety and Quality Council website.