I've always been curious about researchers at post-secondary institutions. What made them want to get into research, and what continues to drive them? Through my role at Northern Health, I've been fortunate to meet multiple researchers at the University of Northern British Columbia (UNBC).
To finally appease my curiosity, I approached Shannon Freeman, Associate Professor in the School of Nursing and avid researcher at UNBC, to learn about her path to becoming a researcher and her current projects.
"My upbringing wasn't traditional," says Shannon, who grew up in a small town of less than 1,000 people in Southern Ontario. "I was partially raised by my grandmother, and my grandparents were very influential in my life. We developed a strong bond, which drew me towards a career where I could make a difference in the lives of older adults."
Shannon considered some professions that help older adults, but they weren't the right fit. She discovered her love of research while finishing her degree across the Pacific Ocean.
"I went to Japan to complete my master's education. My research project focused on centenarians [people who have lived to or beyond 100 years of age] and longevity. They have a high number of centenarians, and I was interested in learning what they do differently to live so long. It motivated me to get involved with research as my career."
Shannon's current research projects focus on improving the quality of life for older adults through meaningful engagement
"Two projects that I'm currently working on at Gateway Lodge in Prince George are the interAGE intergenerational cohousing project and Grow Your Own horticulture project," says Shannon. "Everything I do connects with older adults."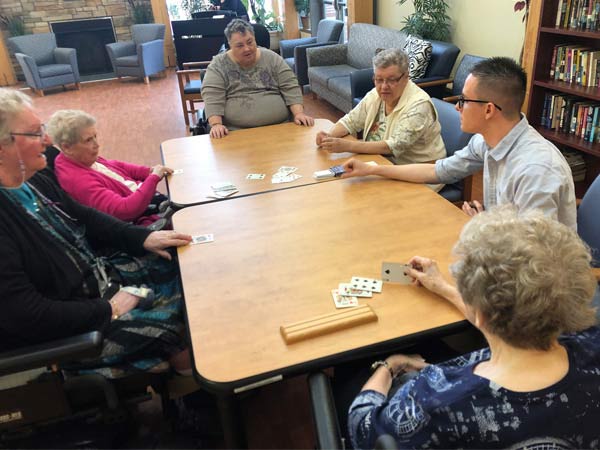 Both of these projects focus on reducing social isolation in the long-term care setting.
The interAGE project involves two UNBC students living in Gateway Lodge's assisted-living wing for a semester. The students are responsible for developing and delivering activities that are in addition to residents' regularly scheduled activities.
"The residents really enjoy living and interacting with the students. Activities are well attended and it's been a positive experience for everyone involved."
The Grow Your Own project focuses on gardening.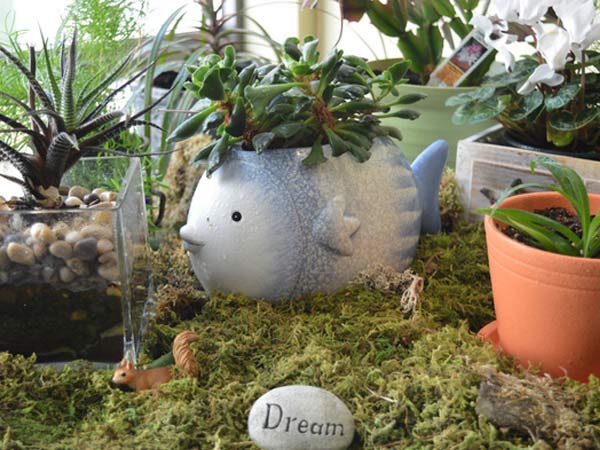 "Residents identified gardening as something they wanted to do. Last year was our first year with the project. This year, we've added outdoor raised beds that are designed for standing people and those in wheelchairs. A core group of residents lead the project, and plan what to plant. It's an activity they find meaningful, and are committed to."
For Shannon, there is no greater success than hearing that you changed someone's perspective on aging.
"I love what I do, and the older adults and partners that I work with on these research projects continue to inspire me every day. I'm excited to start new projects that build on this work. Research allows me to give back to my community and make a difference in people's lives."
True to her word, she is already planning her next project: indoor hydroponic gardening at Gateway Lodge.