For those working in primary and community care transformation work across Northern Health, Dr. Denise Mcleod has always been an inspiration. Her nomination for the Northern Health 2023 Charles Jago Award for collaborative leadership comes as no surprise.  
With a consistently collaborative approach to working within a primary care team, and her many years of leadership, and a deep commitment to quality health care, Dr. Mcleod is considered a pillar of collaborative leadership in the health community.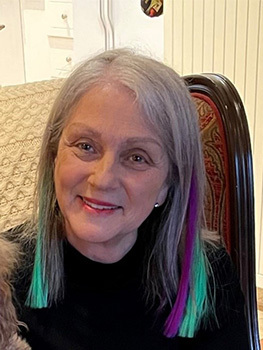 Prior to becoming a primary care physician, Dr. Mcleod worked as an acute care nurse for 12 years in many communities across Northern BC. She served as the Assistant Dean of Student Affairs for the UNBC Medical Program from 2004-2009 and continues to take on a variety of faculty and advisory roles within the Northern Medical Program. For the last three years, Dr. Mcleod has been the president of the UHNBC Medical Staff Association. A leader in developing and guiding the UHNBC Co-leadership series, she can add to her list accomplishments her roles as a steering committee member for the Regional Physician Quality Improvement, the Prince George Division of Family Practice, the UBC Faculty of Medicine, Practice Support Program, and many more. 
Collaboration in Primary Care is at the heart of the health care system. Dr. Mcleod was an early adopter and remains a passionate advocate for team-based primary care. She has formed close and trusting relationships with her interprofessional team, and with the patients they serve. Dr. Mcleod led a quality improvement project to design group medical visits for chronic obstructive pulmonary disease (COPD) patients that involved collaborating with life skills workers, nurses, respiratory therapists, respirologists, and pharmacy to enhance care, improve patient experience and outcomes, and to reduce hospital admission and readmission for COPD patients. She collaborated with the Physician Quality Improvement and Practice Support Programs to support this work, presented it at a provincial conference, and supported the spread of this collaborative approach to Terrace and Haida Gwaii. More about this project is available here: Physician Quality Improvement website. 
Dr. Denise Mcleod leads with sincerity and humility. She sees the big picture and uses her longstanding relationships to connect people and support collaboration across her many roles in health and at all the different tables where she sits. Join us in recognizing and celebrating Dr. Mcleod!