Recently, I've noticed a common theme in my conversations with Northern Health staff! Many staff members planned to come to the North for a short time, but have stayed for a lot longer. Meet one such person: Stella Ndunda, a primary care team lead based in Fort St. John. Stella is from Kenya and joined Northern Health in 2012.
I came for…
In 2003, I left Kenya and came to Canada to pursue my Master's degree in Counselling Psychology. After completing my master's, I worked casual positions for a year in Vancouver. I needed full-time hours, and at that time it was difficult to gain full-time employment in Vancouver. I was alerted to an opening at the Fort St. John office with the Ministry of Children and Family Development. It was a really good job where I gained lots of experience. In 2012, I started at Northern Health as a care process coach.
I stayed because…
I did not plan or anticipate that I would stay in Fort St. John for so long, and I'm often asked why I've stayed. I've gotten more involved with the community in Fort St. John than I ever did in Vancouver. I received lots of support and kindness from the community and I have built genuine friendships.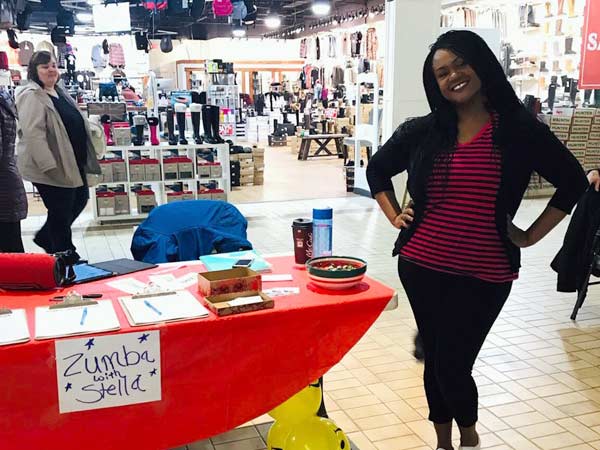 As an African woman, camping, swimming, hiking, or fishing are not typically things to do, but I had wonderful friends that I trusted to push me way beyond my comfort zone! Surprisingly, I've really enjoyed those activities. I like trying new things and, despite it being a small town, Fort St. John has lots of activities to offer. I've shared my love of music and dance through teaching Zumba. It's been wonderful sharing a bit of myself with the community.
At Northern Health, I've had great leaders who've supported my career growth and development. The team at Fort St. John Community Services is wonderful and I'm excited for our future.