Northern Health's IMAGINE Community Grants provide funding to a variety of groups with projects that make Northern communities healthier. Our hope is that these innovative projects inspire healthy community actions where you live!
They say a picture is worth a thousand words. After seeing the amazing entries in the art and slogan contest that formed part of the Learning HIV/AIDS Awareness through the Arts / Multicultural Festival, I can't argue with that!
To get people talking about HIV/AIDS, the Dze L K'ant Friendship Centre Society came up with a unique, three-part project that was supported by an IMAGINE grant. The project included:
An art / slogan contest for HIV/AIDS awareness.
A series of monthly, free workshops on a variety of art topics where participants could get HIV/AIDS information as well as art supplies.
An art gala and multicultural festival to bring the community together and to display the many messages and creations that were submitted.
Throughout the project, the organizers shared information about HIV/AIDS, testing locations, and community resources.
Why an art-based project?
"Art in its many forms – paintings, music, dance, and more – has always been a means for people of all backgrounds to gather and break down barriers and inhibitions," shared Patricia Kolida, project organizer. "This project has given the opportunity for HIV/AIDS awareness and cultural inclusiveness for the whole community."
I could tell you all about the entries, the creative slogans, and the powerful messages, but that would miss the point entirely, wouldn't it? So, without further ado, here are a few of my favourite submissions: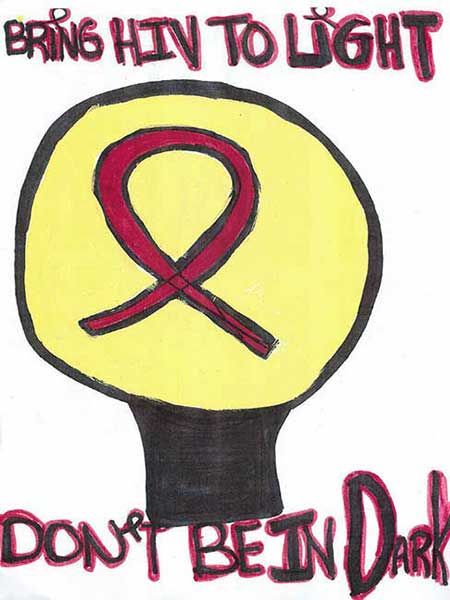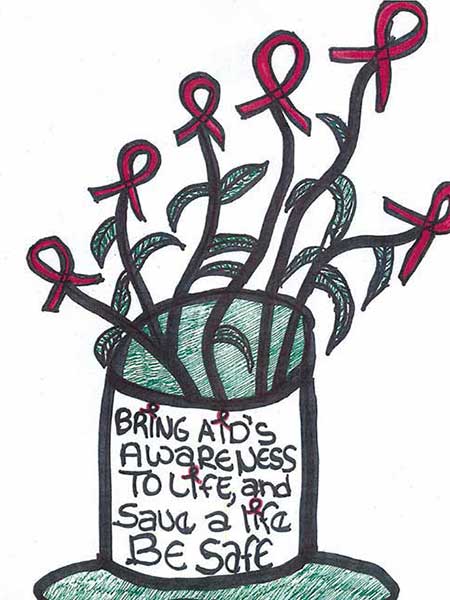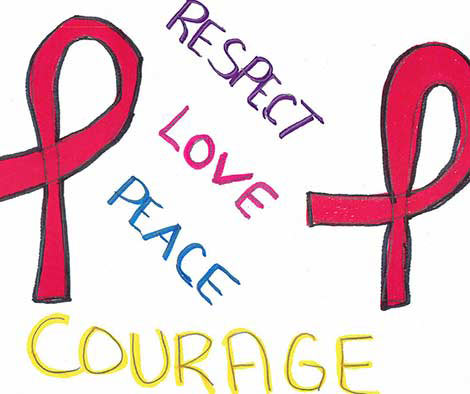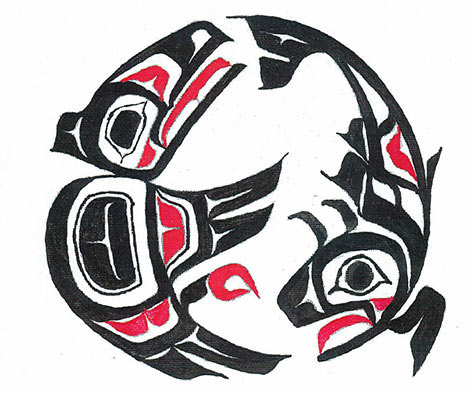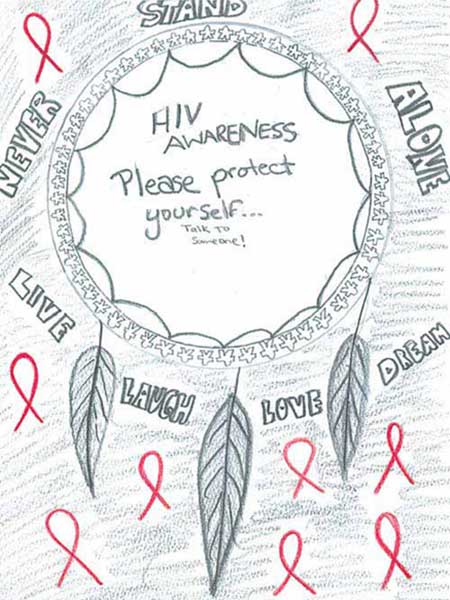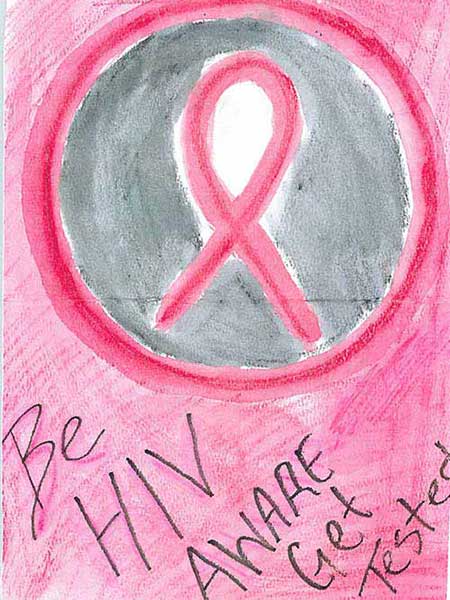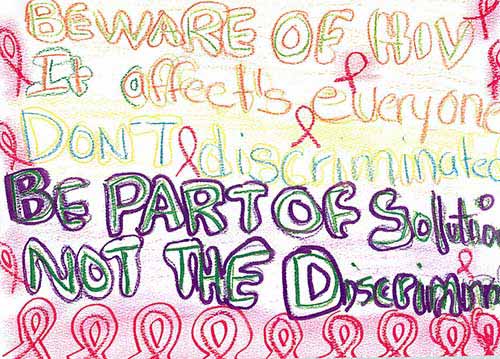 How did it go?
According to Patricia, "It was a joy to see our clients within the community engage in the many HIV/AIDS awareness art workshops to produce their messages of HIV/AIDS awareness. The clients felt proud of their accomplishments, which were on display at our art gala. The evening was rich with multicultural entertainment showcasing traditional and modern performances. Speeches were given with message that HIV/AIDS affects all cultures, races, ages, and genders."
What creative ideas do you have to promote healthy outcomes in your community?
Apply for an IMAGINE grant today! IMAGINE Community Grants provide funding to community organizations, service agencies, First Nations bands and organizations, schools, municipalities, regional districts, not-for-profits, and other partners with projects that make northern communities healthier. We are looking for applications that will support our efforts to prevent chronic disease and injury, and improve overall well-being in our communities. At the time of this story's publication, the deadline for the next cycle of IMAGINE Community Grants is March 31, 2017.