This summer, 18 Indigenous students from urban and rural Northern BC communities traveled to the University of Northern BC (UNBC) to participate in the first ever Northern BC Indigenous Youth Summer Science Camp.
The purpose of the camp was to introduce Indigenous youth entering grades five to eight to the post-secondary environment, and inspire them to learn about and pursue health- and science-related careers in the North.
Organized by the Health Arts Research Centre (HARC) with help from several sponsors, including Northern Health (NH) and the First Nations Health Authority (FNHA), the camp was the first of its kind in Northern BC.
The weeklong, sleep-away camp featured a different theme each day, with all of the themes centred on Indigenous and Western science and health.
Students got the unique opportunity to "bunk" overnight in UNBC's Keyoh Student Residence and enjoy meals at the Agora Dining Hall, making this group of future post-secondary students seasoned pros before they've even applied!
The camp began with an opening ceremony, including a traditional welcome to Lheidli T'enneh territory from Elder Darlene McIntosh and drummer Kyle Sam.
Throughout the week, campers learned about a range of topics including:
Wildlife and fish
Land and water
Health and genetics
Biology
Art
Campers also got to speak with an Environmental Health Officer, prepared traditional foods, learned to identify medicinal plants, and learned about Canada's Food Guide.
Of course, no summer camp is complete without a field trip (or two)! Campers had the chance to learn about astronomy and cosmology at the Exploration Place, where they were able to create beautiful leather pouches, rattles, and cedar roses.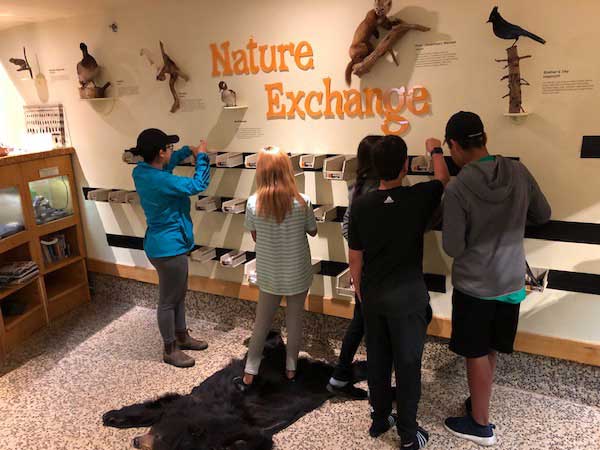 Campers impressed instructors and counsellors with their technological knowledge, and learned about coding and creating websites and apps. Afterwards, the students traveled to the Two Rivers Gallery Maker Lab where they participated in a stop-motion animation workshop – check out the amazing videos that the campers created.
Dr. Jessie King, Hadiksm Gaax, Lead, Research & Community Engagement, Indigenous Health, Northern Health, was on site for most of the week helping facilitate activities and was thrilled to watch how fast campers became friends!
"It was amazing to see the youth building friendships with each other and the camp leaders while experiencing so many fascinating activities. My favourite part of the week was watching the students exchange contact information in the last couple of days so their friendships could go beyond the camp experience! It made me wonder how many would come together at UNBC in five to eight years."
The week of fun and learning ended with a Grand Finale on Friday, where campers created vision boards for their own futures before attending a Mentorship Fair in the afternoon.
The Mentorship Fair included interactive tables from the Exploration Place, College of New Caledonia, UNBC Aboriginal Recruitment and Support Services, FNHA Environmental Health Team, Outland Youth Employment Program (OYEP) West, and the ECHO Network.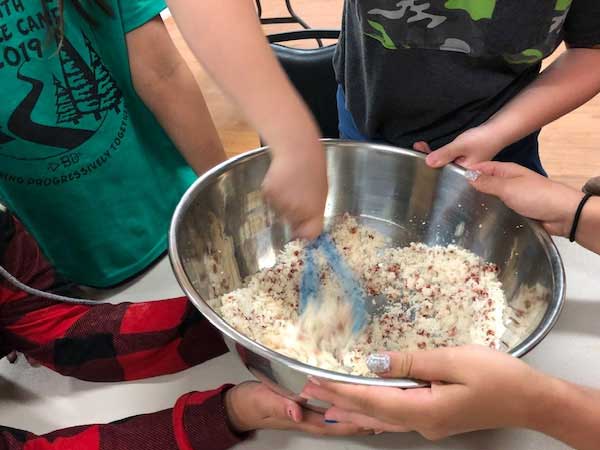 After the fair, campers attended a closing ceremony that included panel talks from inspiring Indigenous guest speakers who shared personal stories, experiences, career paths, and encouragement.
"Reflecting on the experience of going to university, Dr. Sarah de Leeuw and I thought about how frightening and unattainable university can seem for some," says Dr. King. "For many students, being able to see yourself in a university environment is a powerful experience… if you walk the halls and spend time in the classrooms, it doesn't take much to begin seeing yourself there one day."
The success of the first Northern BC Indigenous Youth Summer Science Camp is evident in the relationships made, fun had, and pictures captured. Plans are already in motion to continue the camp into 2020 and beyond!