Talk about being proactive! Teams in Fort St. John and Dawson Creek took part in training scenarios that simulated major emergency events in each community. The scenarios train Northern Health (NH) staff in emergency procedures that would be followed during events with mass casualties. Northern Health's Health Emergency Management of BC (HEMBC) Team thought up the scenarios and in no way are predicting future incidents; they're simply training exercises.
"The Emergency Operations Centre (EOC) training includes code drills and functional exercises that help to provide leadership with foundational knowledge," says Mary Charters with the NH HEMBC team. "This knowledge would be used to effectively respond in an event where an EOC may be activated for an event that overwhelms daily operations of a department or facility."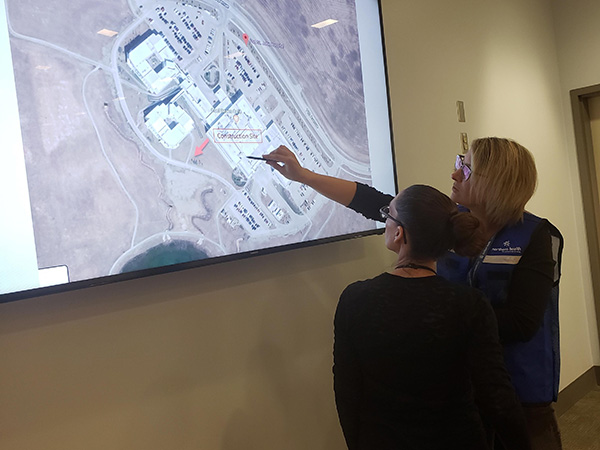 Feedback received from the group included: "The exercises were excellent in getting me thinking about what I need to do for my part to ensure I'm ready to step up!"
A big thanks to everyone who participated and to the NH Health Emergency Management team for putting on the training sessions!