This week, May 2-8, 2021, is Emergency Preparedness Week in Canada, an annual event for the last 25 years that draws attention to the importance of being prepared for possible emergencies. The Northern Health (NH) Health Emergency Management team wants you and your families to think about personal preparedness and readiness, in advance of any catastrophe happening. 
One of the ways you can be prepared is to have a "go-bag" ready in your home, in case you lose power or tap water, or should you need to evacuate. You should be prepared to be self-sufficient for at least three days. If you'd  like to put your own kit together, here are some tips on what to include:
Basic emergency kit
Water – at least two litres of water per person per day; include small bottles that can be carried easily in case of an evacuation order.
Food that won't spoil, such as canned food, energy bars, and dried foods (replace food and water once a year).
Manual can-opener.
Crank or battery-powered flashlight (and extra batteries) - replace batteries once a year.
Crank, battery-powered radio (and extra batteries) or Weatheradio.
First aid kit.
Extra keys to your car and house.
Some cash in smaller bills ($5 and $10) and change for payphones.
A copy of your emergency plan and contact information.
If applicable, other items such as prescription medication, infant formula, equipment for people with disabilities, and food, water, and medication for your pets or service animal (personalize according to your needs).
Please see the Emergency Management BC webpage for additional information on how to ready yourself, your family, and home.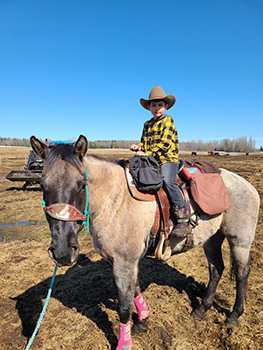 Contest details
You could win your very own 72-hour emergency go-bag from NH Health Emergency Management. Send us a picture of how you have prepared for an emergency event that requires you, your family, and pets to evacuate your home.  
Need some examples to help you out? Get creative with your photos!
You and your family with your packs ready to go by the door
Your kids' preparations
Pet preparedness – what will you need for your pet 
Your emergency preparedness family plan
Send your photos to us by emailing healthpromotions@northernhealth.ca, include them in a personal message through our Facebook page, or as a comment on the contest Facebook post.
Good luck and be prepared!